How would your life change if a task you perform regularly could be completed 15 times faster? Odds are your answer is, "It would change for the better!" That's the kind of improvement a leading provider of workers' compensation insurance was looking for. Claims processing was taking as long as 30 days, and they knew they had to do better to continue providing customers the level of service they deserve. In addition, they wanted to be able to work more efficiently with vendors and customers in other areas. 
As it turns out, achieving the type of results they wanted required enhancing their operations with two different business strategies: workflow transformation and robotic process automation (RPA). 
Taking Claims Processing from a Month to Two Days
Our case study explains how the Buddha Logic team provided three primary services to this busy insurance company:
Medical claims processing workflow transformation 

Data classification, separation, extraction and validation

RPA to streamline vendor and customer interactions
The workflow transformation aspect of the engagement focused on claims processing, with goals that included increasing customer satisfaction and lowering costs by enabling staff to work more efficiently and helping customers quickly get the care they need to return to work. Ultimately, we were able to help the company process claims in a matter of a few days rather than the 30 days it used to take.
The RPA work involved creating a workforce of "software robots" that perform repetitive digital tasks related to vendor and customer relations—tasks that would otherwise take up valuable staff time. And as important as it was to develop a few fast and powerful Buddha Botz that could start streamlining operations, there were two other deliverables that were maybe even more important.
The first is the company's new expertise in designing, testing and launching software robots, which came from collaborating with and receiving training from our team. The second is their understanding that there are many other tasks they can automate so that they can be completed in a fraction of the time with 100 percent accuracy while freeing staff to take on more challenging work.  
Who Can Benefit from Workflow Transformation and RPA?
When potential customers ask us, "Do you think we can benefit from workflow transformation and RPA?" our answer is an enthusiastic, "Yes!" Why are we so confident even before conducting any kind of discovery process? Because we've been a leader in process automation for decades and we've yet to encounter an organization that didn't have room for significant improvement. 
Wondering if there are ways that your business can save time and money by streamlining processes and implementing a digital workforce? We're happy to talk with you about your needs and possible automation opportunities in a free 60-minute exploratory call. To book some time with one of our experts, call 303-807-6528 or contact us online.
About the Author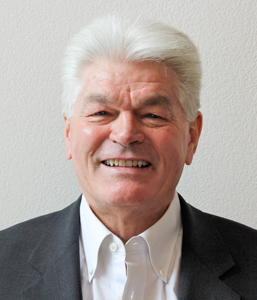 Executive Vice President at Buddha Logic, Larry Matthews has more than 20 years of executive management experience and is responsible for the company's operations and customer facing functions, including business development, sales enablement, professional services, finance and corporate administration. His work with other successful technology companies has honed his skill for improving operational performance while maintaining a positive bottom-line result at Buddha Logic. Find and connect with Larry on LinkedIn.