At Buddha Logic, we understand that the combined skill and experience of our incredible team ranks as our biggest strength. To give you a sense of the technical and business expertise we bring to bear on your Enterprise Content Management challenges, we periodically introduce you to one of our staff members.
Today, I would like to introduce you to Larry Matthews, Buddha Logic's executive vice president.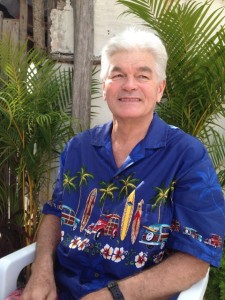 As executive vice president, Larry is a key contributor to our overall company strategy. He plays a major role in our financial planning, provides oversight on business development efforts, ensures a smooth transition as new clients come aboard and their business process automation projects get underway, handles our legal affairs and assists with general company administration. In short, he's a very busy guy!
Larry considers his biggest success at Buddha Logic to be the work he's done to solidify our corporate foundation and build a business development program that fuels the company's growth. Going forward, his goal is to create an array of alliances with partners, vendors, contractors and clients that benefits all involved.
"The key to being successful in any endeavor, in my opinion, is the notion that a rising tide lifts all boats," he says. "If you focus on helping the others in your business ecosystem succeed—not just your clients, but everyone—ultimately you'll be buoyed by the support you receive in return. There's a win-win available in every business interaction. You just need to look for it."
On the Personal Side
Larry's most recent vacation was to the small seaside fishing village of Puerto Morelos in Mexico. "It's got a slow, casual, restful pace," he says. "It's very peaceful and calming." The perfect place for a man who wears so many hats at work! It's also an ideal destination for a guy who says that Mexican cuisine and margaritas are his favorite food and beverage.
As for the most important question, "If you could be a superhero, who would you be and why?" Larry answers that he would don the mask and pick up the shield of Captain America. "He is the model of human perfection," says Buddha Logic's model of executive perfection. "He's highly intelligent, has unbelievable strength and endurance, and he's compassionate."  Nuff said. And with that, Larry returned to fighting document handling inefficiency and bringing poorly designed business processes to justice.
Buddha Logic is a close-knit group comprised of Enterprise Content Management (ECM) experts skilled in design, development, implementation and support. Larry and the entire team of professionals here at Buddha Logic take a personal interest in every project we tackle and every client we work with. Learn more about Larry and connect with him by visiting his profile on LinkedIn.
About the Author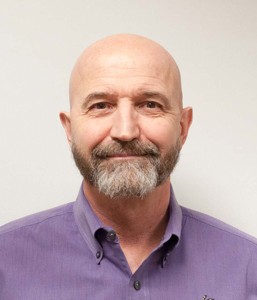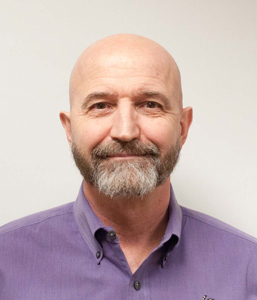 Charles Weidman is the President and CTO of Buddha Logic. Charlie has over two decades of experience in the design, development and implementation of enterprise content management, business process management and enterprise resource planning solutions. He founded Buddha Logic with the idea that well-architected digital document capture and management processes are both beautifully simple and powerfully logical. Find and connect with Charlie on LinkedIn.