Before computer networks and the internet, there was the sneakernet—the tongue-in-cheek descriptor for the moving of information from place to place by a person wearing sneakers. It would great to be able to say that the sneakernet has gone the way of the dinosaurs, but unfortunately, it is anything but extinct. In fact, it is alive and well at many companies today. 
However, as we prove to clients in every content services and robotic process automation (RPA) engagement that we undertake, the term can—with a small investment of time and effort—be relegated to the "Remember When…" file, saving those organizations time and money in the process.
A Major Manufacturer Cuts Invoice Processing Time by 50%
Why is eliminating the sneakernet so important? For one of our clients, doing so accelerated invoice processing time significantly. But that was just one of the benefits. We describe that client's business challenges, the business process automation solution we designed and implemented for them, and the results of the project in a new case study on our website. 
In this collaboration, we provided a number of services including:
Design, testing and implementation of a customized Kofax TotalAgility workflow platform

Automated data capture

Data transformation

Notifications

Exception processing

Full solution documentation and training

Integration to JD Edwards ERP system
In doing so, we freed employees from having to hand-carry documents from person to person for review and signing, and enabled them to focus on other, more important work. This workflow transformation initiative did not, as people sometimes fear, lead to anyone's job being eliminated. Instead, it has allowed employees to make better use of their skills and give their sneakers a rest!
Today, the company's customized accounts payable platform bears no resemblance to the outdated processes it had previously used. And, with the full system documentation we provided, it's easy to get new users up to speed and highly productive quickly. 
As a result of the success of this engagement, internal stakeholders are taking a fresh look at other processes that could be automated in the same way. These department managers and company executives are considering new projects with confidence, knowing that business process improvements don't have to be prohibitively expensive or time-consuming, and that the end result is tremendous ROI.
About the Author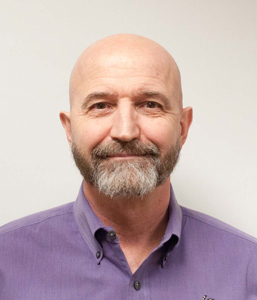 Charles Weidman is the President and CTO of Buddha Logic. Charlie has over two decades of experience in the design, development and implementation of content services and business process management solutions. He is also an expert in robotic process automation. Charlie founded Buddha Logic with the idea that well-architected digital document capture and management processes are both beautifully simple and powerfully logical. Find and connect with Charlie on LinkedIn.