Needless to say, the coronavirus pandemic has forced many companies to reassess how they do business. In some cases, significant changes in business processes are necessary to ensure a company's ongoing viability. In others, only small modifications are needed to adapt to remote working, social distancing, and other actions taken to fight the spread of COVID-19. Either way, business process automation (BPA) is more important now than ever before.
BPA: An Effective Strategy in Any Industry
No industry has been spared from the effects of COVID-19. At Buddha Logic, we work with organizations in a wide variety of markets—insurance, financial services, healthcare, oil and gas, telecom, and government, to name just a few—and all of our customers have been impacted to some degree.
Fortunately, they're able to use business process automation in different ways to respond to their new business challenges. Whether it's automation they already had in place before the pandemic or systems they've implemented since these solutions are helping them stay productive and safe despite significant hurdles.
How Business Process Automation Is Helping in the Wake of COVID-19
How are companies leveraging BPA to modify their operations as the coronavirus pandemic continues to evolve? There are many ways, including that:
Automation enables social distancing. Rather than having workers shoulder to shoulder as they manually process correspondence, for example, workflow transformation initiatives that capitalize on technologies like cognitive capture and intelligent OCR (optical character recognition) are empowering machines to do this type of work with minimal human oversight.
Automation supports productivity. For many companies, revenue has declined as a result of the pandemic, which means they've had to reduce headcount or shift resources to other tasks temporarily. Automated processes can "pick up the slack" when this occurs.
Automation can handle initial customer interactions. The combination of chatbots and ongoing advances in AI (artificial intelligence) is enabling short-handed companies to leave initial customer inquiries to automated systems. These surprisingly natural interactions can lead to an introduction to a staff member if their involvement is needed. However, if the chatbot can resolve the issue, valuable human resources are saved and can be used on higher-level tasks.
Automation can drive cost reduction. The faster and more efficient business activities can be completed, the more money a company saves. These savings can be especially crucial in the face of an economic recession like we find ourselves in today.
Automation eliminates errors. Minimizing mistakes is an ongoing challenge for businesses, even in the best of times. However, during a pandemic that's causing consumers and companies alike to reassess their business relationships and cut ties with organizations that are taxing their patience (and/or their wallet!), operating as error-free as possible is essential.
Business Process Improvements With Long-Lasting Effects
Regrettably, the COVID-19 pandemic is forcing companies to scramble to modify their business processes. But when the pandemic is under control, at least the changes they're making today will continue to benefit them in terms of increased efficiency, productivity, accuracy, and cost savings.
If your organization is considering business process automation initiatives, we encourage you to schedule a free 60-minute exploratory call. We'll talk with you about your business challenges and how BPA can help you address them. To book some time with one of our experts, call 303-807-6528 or contact us online.
About the Author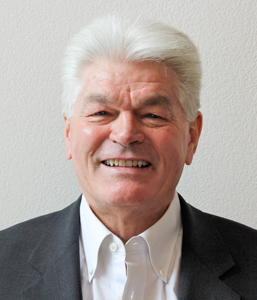 Executive Vice President at Buddha Logic, Larry Matthews has more than 20 years of executive management experience and is responsible for the company's operations and customer facing functions, including business development, sales enablement, professional services, finance and corporate administration. His work with other successful technology companies has honed his skill for improving operational performance while maintaining a positive bottom-line result at Buddha Logic. Find and connect with Larry on LinkedIn.