With one of the most difficult years in memory behind us, there are still challenges ahead, but companies are beginning to refocus on opportunities for improving business operations through intelligent automation. What will 2021 look like in terms of content services, process automation and workflow transformation? As a company that has been crafting automation solutions for organizations in a wide range of industries for decades, we share our observations and predictions below.
Content Will Continue To Proliferate (and Managing It Effectively Will Be Key)
There was a time when a company's "content" (documents, images, video, etc.) was somewhat compartmentalized within departments or processes, with a limited number of people creating or managing it. In recent years, content has increasingly been the lifeblood of organizations and something that every touches at some point in one or more workflows.
From our perspective, that trend will only intensify in 2021. This is, in part, due to what the pandemic taught us about remote working models. Organizations in 2020 that were not adept at sharing content quickly and efficiently struggled. Those with highly evolved and intuitive enterprise content management (ECM) systems in place performed better. And while the hoped-for end of the pandemic will likely mean a return to the office for many people, a significant percentage of employees will likely continue to work remotely for the foreseeable future.
"Software Robots" Will Be Smarter Than Ever (but They Will Not Take Over!)
The field of "robotic process automation"—where small computer programs complete data-related tasks in a fraction of the time of human workers and with 100% accuracy—continues to advance. As a company that's immersed in this industry, we can say with confidence that software robots like our Buddha Botz will evolve and improve tremendously in 2021.
But while they'll help businesses operate more efficiently, error-free and profitably, these tools won't displace or replace humans. Software robots will simply free workers to focus on other, higher-level tasks. In other words, companies will get more value from the people they employ.
Data-Related Challenges Will Intensify (and Affect Different Departments in Different Ways)
The ongoing increase in the amount of data companies have at their disposal is a good thing. There's no doubt about that. But the rapid growth in content will pose new or intensified challenges for businesses in 2021.
For example, as the thirst for clean, high-quality data grows, IT departments will face greater demands for supplying it seamlessly to users. Security experts will need to know where all this data resides in order to keep it from falling into the wrong hands. Administrators will be challenged to ensure ongoing data-related compliance. Businesses will have to find ways to better leverage their content in order to keep up with competitors. These and other requirements have a common theme: the increased need for a comprehensive approach to receiving, creating, manipulating, storing, retrieving and disposing of data.
Organizations Will Have to Be More Forward-Looking (and Ready to Take Action)
Both the amount of content companies have to manage and the technology for managing it are changing faster than ever. While businesses used to have the luxury of updating their processes or systems "when they got around to it," that mindset will have to change in 2021 and beyond.
While we would never advocate that companies act hastily, it is crucial that you think ahead and be ready to respond when the need arises. A great way to prepare for prompt action is to have a technology partner that can keep you up to date on the latest changes in intelligent automation. If or when you decide to launch a new automation initiative is up to you but having the information available means you're better positioned to stay in sync with changes in the industry.
Will Automation Factor into Your Plans for 2021?
If you will be looking to make your business operations more efficient, accurate and cost-effective in the year ahead by leveraging automation technology, you should start by learning more about your options. We are happy to talk with you about your goals and ways to achieve them in a free, 30-minute exploratory phone conversation.
Schedule some time with one of our automation experts by calling 720-739-1773 x102 or contacting us online. There is no obligation to work with us, of course, and the insights gained from the call are an asset to your company either way.
About the Author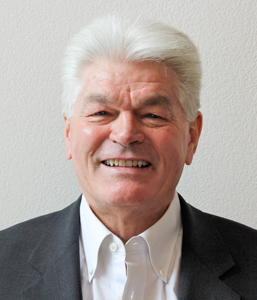 Executive Vice President at Buddha Logic, Larry Matthews has more than 20 years of executive management experience and is responsible for the company's operations and customer facing functions, including business development, sales enablement, professional services, finance and corporate administration. His work with other successful technology companies has honed his skill for improving operational performance while maintaining a positive bottom-line result at Buddha Logic. Find and connect with Larry on LinkedIn.