When the topic of robotic process automation (RPA) comes up, there are two common misconceptions that we encounter. The first is that some people think RPA involves physical robots—like the kind you see welding automobile frames on an assembly line. Nope… these are software robots we're talking about. They handle repetitive digital tasks rapidly and with 100 percent accuracy. And they free up employees to tackle other work in the process. 
The second misconception is typically expressed like this: "That all sounds good, and I'm sure other companies are saving time and money with RPA. But I don't think we have any tasks where RPA could be used." If that's your take on robotic process automation, please read on! It can be used to streamline a long list of processes across virtually every department in any organization, large or small.
RPA Use Cases in Sales and Marketing
Here are some of the ways RPA can be used in sales and marketing:
Data collection and management

Monitoring of competitor pricing and other details

Sales quote generation

Social media monitoring

CRM updates
RPA Use Cases in Human Resources
How can RPA help your HR team? Take a look:
Applicant work history verification

Employee onboarding

Payroll processing

Training systems management

Compliance reporting
RPA Use Cases in Customer Service
If you want to improve customer service and enjoy all the business benefits that follow, here are just some of the things RPA can do for you (and your customers):  
Customer data management

Internal data integration and coordination

Service request processing and scheduling

Automated communications

Call center process automation
RPA Use Cases in Information Technology
Here are some RPA use cases in IT:
Software installation

Application integration

Data migration

Digital asset management

Server and software monitoring
RPA Use Cases in Finance and Accounting
There are many ways RPA can be used in accounting. They include:
Accounts payable (AP) automation

Pricing comparisons

Journal postings

Data aggregation and report generation

Purchase order processing
One More Misconception About RPA
So, you see from the lists above that RPA can provide a wide range of benefits for your organization. One final misconception about RPA is that implementing software robots like our Buddha Botz has to be 1) expensive, 2) time-consuming and 3) handled by an internal IT team. The reality is "No" on all of the above. 
RPA projects are very affordable. Software robots can be defined, coded, tested and launched in a matter of weeks—as compared to the months or even years that some process improvement initiatives take. And finally, creating a digital workforce takes little, if any, help from IT. In fact, we develop the initial robots for our customers but then teach stakeholders how to develop their own robots going forward!  
Are you ready to experience significant improvements in operations that save your company time and money? An easy first step is to talk with us about your goals and how we can help you achieve them in a free 60-minute exploratory call. To book some time with one of our experts, call 303-807-6528 or contact us online.
About the Author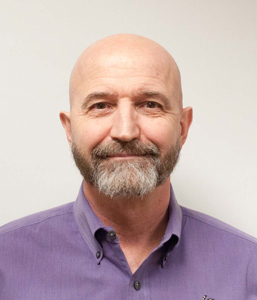 Charles Weidman is the President and CTO of Buddha Logic. Charlie has over two decades of experience in the design, development and implementation of content services and business process management solutions. He is also an expert in robotic process automation. Charlie founded Buddha Logic with the idea that well-architected digital document capture and management processes are both beautifully simple and powerfully logical. Find and connect with Charlie on LinkedIn.