At Buddha Logic, we understand that the combined skill and experience of our incredible team ranks as our biggest strength. To give you a sense of the technical and business expertise we bring to bear on your Enterprise Content Management challenges, we periodically introduce you to one of our staff members.
Jane Lawrence, Senior Enterprise Content Management Consultant
In her role as a senior enterprise content management (ECM) consultant at Buddha Logic, Jane Lawrence works with clients to implement enterprise resource planning (ERP) systems that help them manage their digital assets more effectively. How did she get started in ECM? A passion for math led her to major in mathematics in college. After graduation, she was hired by a large company as a software developer. The skills she developed for moving and manipulating data as efficiently as possible made the transition to business process automation a fairly easy one.
Now that she has established herself as an ECM expert, you might think Jane would be comfortable simply relying on her extensive skill and experience to tackle each new assignment, but not so. "I am a member of several ECM community sites and subscribe to a number of blogs," she says.  "I also take advantage of interesting webcasts provided by vendors and community groups, read their email newsletters, and attend conferences when possible. The technology we use in this business changes rapidly. I do everything I can to ensure I'm updating my skills with it."
On the Personal Side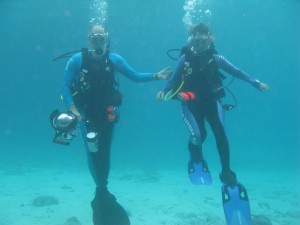 When she's not helping clients develop orderly processes for managing their data, she loves to spend time whenever she can in the colorful chaos of the underwater world as a scuba diver. Where would Jane choose to live if she could go anywhere on the planet for one year? If the image of a diver gliding along the Great Barrier Reef came to mind, you guessed right. She'd leave landlocked Colorado for the beauty, adventure and spectacular diving of Australia.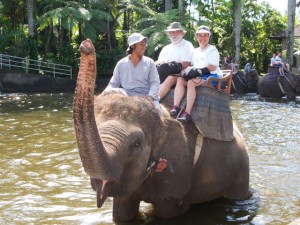 "I've only spent two weeks there on a vacation and there is so much more I want to explore," she says. "What an amazing country."
Buddha Logic is a close-knit group comprised of Enterprise Content Management experts skilled in design, development, implementation and support. Jane and the entire team of professionals here at Buddha Logic take a personal interest in every project we tackle and every client we work with. Find and connect with Jane on LinkedIn.
About the Author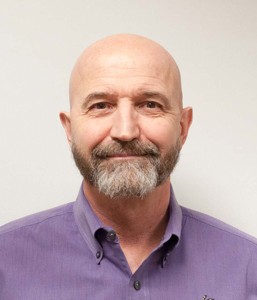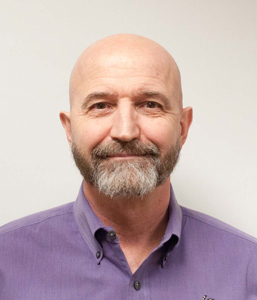 Charles Weidman is the President and CTO of Buddha Logic. Charlie has over two decades of experience in the design, development and implementation of enterprise content management, business process management and enterprise resource planning solutions. He founded Buddha Logic with the idea that well-architected digital document capture and management processes are both beautifully simple and powerfully logical. Find and connect with Charlie on LinkedIn.