Robotic process automation (RPA)—creating small computer programs or "software robots" that handle mundane, repetitive tasks for you automatically—can deliver significant benefits for any company that generates or handles data. So, in today's digital world, virtually any company!
From increased productivity to lower costs to enhanced accuracy, businesses that automate key processes are better equipped to achieve their business goals and gain a competitive edge in their market. If you're considering leveraging RPA at your organization, you can do so on your computers. However, there's another option: using the affordable and scalable resources of the cloud.
Enhancing the Value of Your RPA Strategy
Most people have heard of "the cloud," but not everyone understands how businesses use it. Essentially, your company "rents" space on a powerful computing platform operated by a third party. Then, some or all of the software programs you use reside there. This approach is often referred to as software as a service or SaaS.
The software you access in the cloud can include RPA tools like our Buddha Botz, which can do their work there and then deliver their output to you on your computer. And when your RPA strategy includes capitalizing on cloud resources (as opposed to your company's computer servers), it's advantageous to your organization in many ways, including:
Shorter time-to-benefit. On local computers, software robots are easy to develop and implement. When you capitalize on cloud resources, you can bring Buddha Botz online and start enjoying greater productivity even more quickly.
Cost savings. Because the cloud service provider has many clients who all share in the expense of operating its servers, the cost to anyone organization is relatively low. And it can be much lower than buying your own servers and having to maintain them.
Enterprise-grade security. Cloud service providers have a vested interest in keeping their resources—and, by extension, your applications and data—safe. Consequently, they use the most advanced security measures available and continually upgrade those measures to stay ahead of cybercriminals.
Operational redundancy. To ensure you have uninterrupted access to your cloud-based software robots and other systems, cloud companies have multiple servers, each with copies of those systems. That way, if one server encounters a problem, you can keep working.
Massive scalability. Cloud service providers have a vast amount of space available for clients and can always bring more servers online as their client base grows. That means that if your business expands, the space available to you can expand seamlessly as well.
Simplified integrations. Connecting your software applications enables them to share data. That's easy to do in the cloud.
Faster innovation. In a SaaS environment, you can develop a proof-of-concept for a new system, or the latest version of an existing one, quickly and efficiently. As a result, everything from RPA initiatives to R&D efforts is accelerated.
See RPA in Action in the Cloud
The best way to understand the powerful synergy produced by RPA in the cloud is to see it for yourself. Whether you're looking to improve your operations today or want to understand your options, we're happy to talk with you about your needs in a free, 30-minute exploratory phone conversation. Schedule some time with one of our automation experts by calling 720-739-1773 x102 or contacting us online. Then, if you want to learn more, we can provide you with an online demo.
We can also tell you about the work we've done for other clients and how the customized solutions we've developed for them are helping them save time and money, reduce errors and improve customer service.
About the Author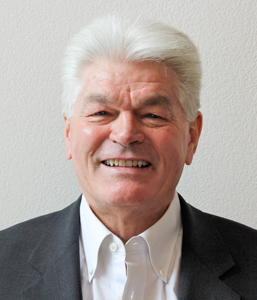 Executive Vice President at Buddha Logic, Larry Matthews has more than 20 years of executive management experience and is responsible for the company's operations and customer facing functions, including business development, sales enablement, professional services, finance and corporate administration. His work with other successful technology companies has honed his skill for improving operational performance while maintaining a positive bottom-line result at Buddha Logic. Find and connect with Larry on LinkedIn.