Guest Post: 5 Business Trends Supported by Digitizing Documents
Note: This guest post was authored by Keith Snyder, Director of Strategic Alliances and Global Sales for PSIGEN Software Inc, a developer of document capture, business process automation, and content management solutions. We thank him for his insights.
One of the great things about being involved in the systems and processes for digitizing documents today is that clearly their time has come. While turning information into data that can be stored, searched, utilized, and archived more efficiently has always been helpful, it seems that there are currently a number of hot trends in business that can benefit from more effective Enterprise Content Management (ECM).
Those trends include:
Institutional transparency. We live in a time where transparency — between a company and its staff as well as between it and its customers — is critical to building strong, healthy, trusting relationships. Within an organization, the fact that digitized information is more readily available to anyone who has a need for it or an interest in it helps break down the silos that historically have kept companies divided. The ability to retrieve information and answer customer questions quickly and completely serves the same type of purpose.
Mobile workforce. A rapidly growing percentage of companies allow their employees to work from home some or all of the time. The availability of document capture, storage, and retrieval technology has enabled organizations to offer this benefit, which in turn has helped them attract the best talent.
Cross-departmental collaboration. Companies today know that their best work product comes from the combined efforts of people across multiple departments. Well-designed content management systems and processes make sharing ideas much easier.
The need for speed. In order to control costs and increase profits, companies are looking for any help they can get in making processes more efficient. Being able to find and retrieve a digital document in seconds rather than having to take many minutes (or more) to track down a physical document is a huge advantage.
Greener operations. Paper-based processes not only require more time to complete, they take up valuable space and waste natural resources. Not only does digitizing documents reduce paper and storage costs, it demonstrates to customers and potential employees that your company is environmentally conscious.
Driving Business Process Evolution
Ultimately, document capture and digital information management systems have not just supported better business practices, in many ways they have driven their evolution. How will the next big software or hardware breakthrough allow for even better solutions, and where will those solutions take business? Only time will tell, but you can be sure that in general, the answer is "forward!"
Hear More from Keith
Mark your calendar and be sure to attend our live End-to-End Business Process Digitization online expert panel on Wednesday, October 18 at noon Mountain time. Keith will join other industry experts in discussing data capture, workflow, and content management. This interesting and engaging session will provide tremendous insight to any organization that is looking to digitize its data and develops processes for managing it more effectively.
About the Author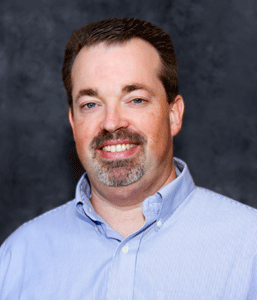 Keith Snyder is Director of Strategic Alliances and Global Sales for PSIGEN Software. He has over 20 years of experience in the document capture and management industry including areas like service bureau operations, hardware manufacturer, document capture/management software development, and document management system sales. Keith is a professional member of AIIM (Association of Image and Information Management) and holds multiple industry certifications.