Note: Many thanks to Carol Ann Hartnagle, Vice President of TAB, a leading international records and information management company, for this guest post.
The ability to digitize business documents — from HR records to loan applications to transaction receipts — has been available for years. While some companies have taken advantage of this capability to streamline business processes, improve customer service, and reduce error rates, many have not. More recently, however, the desire to digitize has been accelerating. Why? There are a number of reasons.
The Trend toward Increased Document Capture
Whether they are undertaking the digitization of legacy documents or focusing on a "day forward" approach to data capture (or both, in many cases), more companies than ever before are implementing Enterprise Content Management (ECM) strategies. Some of the drivers include:
Rising real estate costs. The mountain of paper that a business with paper-based processes can accumulate is truly staggering. All that paper must be stored somewhere, and the cost of that storage space is becoming a bigger burden to companies as real estate costs increase.
Soaring document management costs. There are many expenses associated with handling paper documents. From having enough personnel to keep the paper stream moving to things like the cost of the paper, shelving, file folders, etc., it all adds up.
The need to streamline internal processes. In order to be competitive, companies have to operate as efficiently and effectively as possible. Digitizing, categorizing, and storing files in a well-designed content management system enables people to find the information they need – when they need it – and get more done in shorter time period.
The demand for better customer service. In most industries today, consumers have a choice when it comes to the companies with which they do business. In order to attract and retain customers, organizations must be able to deliver fast, accurate, and helpful customer service. Digitized files enable that kind of customer care.
Greater compliance requirements. As the entities that regulate many industries today (banking, healthcare, etc.) implement more stringent data management rules, it is increasingly important that organizations have the ability to track, access, and retain/destroy documents as dictated by those rules.
Awareness of technology and service providers. Companies of all sizes are becoming more aware that not only is there software and hardware designed for simplifying content management, there are companies like TAB and Buddha Logic that have extensive expertise in using that technology to create effective ECM solutions.
Document Digitization: The Time is Now
It is to the advantage of every business to begin digitizing their legacy files and new documents as they are received or created. The improvements in efficiency, accuracy, and customer service quality not only give an organization a competitive advantage today, they position the company for future growth.
Hear More from Carol Ann
Mark your calendar and be sure to attend our live End-to-End Business Process Digitization online expert panel on Wednesday, October 18 at noon Mountain time. Carol Ann will be one of the industry experts discussing front-end information intake, and data capture, workflow and content management solutions. She will join Buddha Logic Founder and President Charles Weidman for an informative session that will provide tremendous insight to any organization that is looking to digitize its data and develop processes for managing it more effectively.
About the Author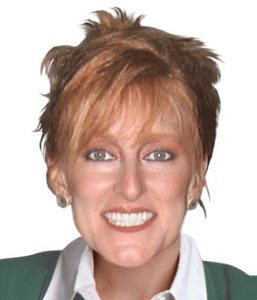 Carol Ann Hartnagle is Vice President of TAB, a leading international records and information management company.  As a recognized authority in RIM for over twenty five years, she has advised countless clients in highly-regulated environments to design, implement, and optimize records management solutions and processes. Carol Ann possesses a deep understanding of the unique information challenges faced by her clients and provides solutions with practical, repeatable methodologies. The delivery is wrapped in a high-touch approach tailored to the specific needs of each organization.