Robotic process automation (RPA) uses small computer programs, referred to as "software robots" or sometimes simply as "bots," to perform time-consuming digital tasks currently being handled by human workers in a fraction of the time and with 100 percent accuracy. In doing so, it frees employees to do other, more valuable work. 
One of the areas where RPA is especially useful is in helping organizations transition from legacy systems to new, advanced solutions. One or more software robots — what we call Buddha Botz — can be used to handle tasks like moving data from one repository to another. 
This may be necessary in a variety of situations. For example, data migration could be required when support for an old system is being discontinued and a new solution will take its place. Another common scenario involves mergers and acquisitions. When two companies are combined into one, typically their systems and the data they contain must be consolidated.
How RPA Streamlines Data Migration and Data Transformation
How does robotic process automation help with data migration and transformation? It's useful in multiple ways, including:
Data extraction.

Buddha Botz can be defined to search a database and pull out information meeting certain criteria.

Data transformation.

Buddha Botz can manipulate data based on rules coded into them. For example, they might convert names currently formatted as "Last, First" to be "First Last." 

Database population.

A software robot can take the data extracted from one repository and place it into another. 

Data validation.

In some cases, like when a database is being filled in different ways (migration, manual entry, etc.), it can be helpful to have a Buddha Bot systematically read every record and confirm that it meets specified requirements or flag it if it doesn't.
One of the great things about having a digital workforce assist with a legacy system conversion is that software robots can run during the workday, at night or on weekends and they never get tired or make the mistakes that humans do when their focus begins to wander.
Plus, RPA isn't just for "major" projects. Any manipulation or movement of data can be simplified and accelerated with robotic process automation.
How could Buddha Botz assist your employees? We're happy to talk with you about your needs in a complimentary 60-minute exploratory call. To book some time with one of our experts, call 303-807-6528 or contact us online.
About the Author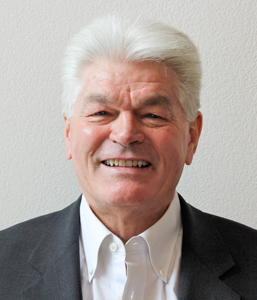 Executive Vice President at Buddha Logic, Larry Matthews has more than 20 years of executive management experience and is responsible for the company's operations and customer facing functions, including business development, sales enablement, professional services, finance and corporate administration. His work with other successful technology companies has honed his skill for improving operational performance while maintaining a positive bottom-line result at Buddha Logic. Find and connect with Larry on LinkedIn.