According to Wikipedia, Enterprise Content Management (often referred to by the acronym ECM) is defined as, "a formalized means of organizing and storing an organization's documents, and other content, that relate to the organization's processes. The term encompasses strategies, methods, and tools used throughout the lifecycle of the content." In other words, it is the software, hardware and processes companies utilize to help them store, retrieve, use and ultimately dispose of their documents, forms, images and other digital items.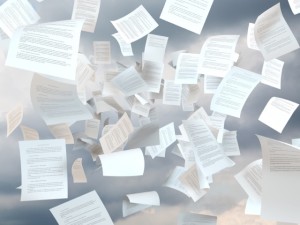 So, that's the high level definition. When it comes to defining a particular Enterprise Content Management project, the ECM consultants at Buddha Logic use a series of questions to get a full understanding of how the company currently handles its digital resources.
What content do you collect? Forms? Documents? Spreadsheets? Photos? Graphics? Video files? The types of assets you receive from outside your organization play a major role in how your ECM system is architected.
How do you receive content? As physical documents? As email attachments? In the body of an email? In some other digital form?
What content do you create and distribute? The files you produce and share internally may be very similar to what you receive from outside parties, or completely different.
When do drafts become "content"? The concept of "retention" (see below) is an important one in ECM. When a "work in progress" (WIP) officially becomes a "record," it is subject to tracking and the life cycle parameters that have been established.
How and where is content stored? This may be in one format, in one place, on one device in the simplest of instances or it can be in many formats, in many places, on many devices in a more realistic scenario. Is it versioned? Altered? Sensitive? When does it become a record with a retention policy?
How is content retrieved? Files have little or no value if they can't be found and opened easily. Understanding how content is currently being retrieved lets us know if a new access method is needed.
How long is content retained? At a certain point, information that was previously an asset becomes a liability. It takes up valuable space on servers, it is at risk of being subject to legal discovery and impacts the time it takes to perform document search-retrieval activities. Understanding content retention and how it applies to your business is critical. It allows you to define processes to legally dispose of expired records and content.
Who decides how long content is retained? In many settings, someone other than the organization in possession of the content controls how long it must be stored and available for review. For example, the government requires corporations to safeguard certain financial records for a specified period of time. Failure to do so can result in stiff penalties.
Through this business process mapping exercise we are able to design and implement systems that will provide more efficient and effective electronic document management. Given the increasingly important role of "content" in virtually all businesses, and the ever-greater volumes of it, ECM is a concept that is more critical every day. For companies on the fence about undertaking an Enterprise Content Management project, perhaps the first question should be, "Can you afford not to have an ECM strategy?"
I invite you to reach out to us if you'd like to learn more about the many ways Buddha Logic helps businesses tackle digital asset management challenges. You may also connect with us on LinkedIn and Twitter to learn additional tips and best practices.
About the Author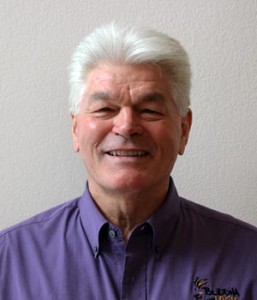 Larry Matthews, Executive Vice President at Buddha Logic, has more than 20 years of executive management experience and is responsible for the company's operations and customer facing functions, including business development, sales enablement, professional services, finance and corporate administration. His work with other successful technology companies has honed his skill for improving operational performance while maintaining a positive bottom-line result at Buddha Logic. Find and connect with Larry on LinkedIn.