If you are looking for strategies that can help you run your business more efficiently, and consequently more profitably, you may have heard of robotic process automation or RPA. It's a form of business process automation in which small software programs are written to perform simple, repetitive tasks that are currently handled manually by your team members.
These software "robots" can execute the tasks faster than any human (think seconds instead of minutes or hours) and flawlessly. What we call "Buddha Botz" here at Buddha Logic never get tired or need a break, and can be set up to run at any time of the day or night — or all day/night if needed. And handing processes off to Buddha Botz frees human workers to tackle more mission-critical tasks.
Getting Started in RPA is Easy and Cost-Effective
Since the work done by Buddha Botz is completed in a fraction of the time it used to take and with 100 percent accuracy, clearly, there are tremendous benefits to using them. But, you're thinking, "There has to be a pretty high price tag on that kind of thing, right?" Wrong! We understand why you might believe that's true, but the reality is that getting started in RPA is much easier and much more cost-effective than you may have imagined, as Charles Weidman, Buddha Logic President, and CTO stated in a recent interview:
Charles Weidman on how RPA is right for companies of any size.
And, once you are up and running with a few software robots, you can actually take over the tweaking of existing bots or development of new ones yourself. You don't need an IT department, just a little training and guidance from our team:
Charles Weidman on how our goal is to make you self-sufficient in RPA.
Get a Free RPA Assessment
Intrigued but still a little skeptical? We understand. That's why we offer a great way for you to determine if RPA is right for you. In a free, no-obligation, 60-minute phone call, we can talk with you about your business needs and how RPA can help you meet them. Simply contact us at 303-807-6528 or visit our contact page to schedule a very enlightening session. The people we talk with all say, "Wow! RPA can do that?"
You can also learn more about RPA in a presentation Charlie recently gave to a group of records management professionals titled "All You Need to Know About Robotic Process Automation In 30 Minutes!"
If you think your company can benefit from implementing a low-cost digital workforce (and virtually every company can), now is the time to start doing your homework. The sooner you get some Buddha Botz online, the sooner you'll start enjoying the increased productivity, accuracy and cost savings that they deliver.
About the Author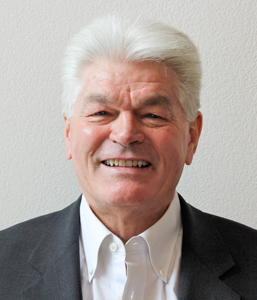 Executive Vice President at Buddha Logic, Larry Matthews has more than 20 years of executive management experience and is responsible for the company's operations and customer facing functions, including business development, sales enablement, professional services, finance and corporate administration. His work with other successful technology companies has honed his skill for improving operational performance while maintaining a positive bottom-line result at Buddha Logic. Find and connect with Larry on LinkedIn.