As President and CTO at Buddha Logic, Charles Weidman has always been generous with his expertise and insights from more than 20 years in the Enterprise Content Management (ECM) and robotic process automation (RPA) business. Recently, Charlie sat down with expert financial adviser Bob Roark on his highly regarded Business Leaders Podcast to talk about how companies in virtually any industry can reap tremendous efficiency, accuracy, and cost benefits by using RPA to automate repetitive, resource-intensive, time-consuming tasks.
Summary and full versions of the podcast are now available on our website. The interview includes a number of valuable takeaways for companies looking to improve and streamline their operations.
Many thanks to Bob Roark for inviting Charlie to share stories about some truly remarkable business process transformations and what can be gained from allowing "software robots" to aid human workers in ways that optimize productivity. We encourage everyone to check out Bob's Business Leaders Podcast series. 
And, if you are interested in learning more about ECM and RPA, you should take note of Charlie's comment that we are happy to spend a little time at no cost getting to know your business as it exists today, talking about where you want to be tomorrow, and discussing how the use of business process automation or robotic process automation can help you get there.
About the Author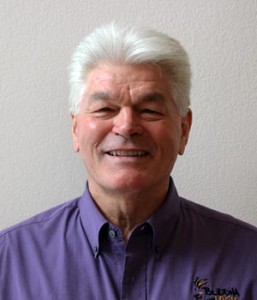 Executive Vice President at Buddha Logic, Larry Matthews has more than 20 years of executive management experience and is responsible for the company's operations and customer facing functions, including business development, sales enablement, professional services, finance and corporate administration. His work with other successful technology companies has honed his skill for improving operational performance while maintaining a positive bottom-line result at Buddha Logic. Find and connect with Larry on LinkedIn.