Recently Kofax and Pinnacol Assurance, who are a Buddha Logic business partner and client respectively, collaborated on a webinar titled, "How to Scale Automation: People & Technology Considerations." I attended the online event, which was present in partnership with the Institute for Robotic Process Automation & Artificial Intelligence (IRPA-AI), and was impressed with the depth and breadth of the material covered. I was also pleased — though not surprised — to see that the insights provided by the excellent presenters are similar to those we share with our other clients.
Below is a quick recap of some of the key points from the webinar for those who could not attend. Or you can sign up at the Kofax website to get access to the recording.
The session emphasized that a "massive retooling of the economy and workforce is underway to create the digital workforce," with intelligent automation (IA) being at the heart of it. Of course, the right robotic process automation (RPA) platform is critical to creating that workforce, and a helpful set of criteria for selecting that platform was provided:
Simple and intuitive for business users

Ability to tightly integrate people and multiple automation technologies

Built-in security and governance

Availability of "real-time" operations analytics

Ability to integrate AI and other innovative technologies

Strong support extended by an ecosystem
With the right platform in place, the presenters recommend following what they call "four guiding principles" for effectively implementing intelligent automation:
Build a strong IA foundation with the necessary skills, technology and operating structures

Establish and nurture the ability to implement lean and repeatable automations through training

Communicate effectively throughout the organization to increase awareness and get buy-in on automation initiatives

Create a culture of continuous improvement
And to help ensure the success of a company's new digital workforce, they suggest creating an "intelligent automation program office" that encompasses six competency groups:
Governance & Strategy

Tools & Training

Innovation & Vendor Management

Operations

Digital Workforce Performance Management

Change Management
Leveraging the Right Technology/Processes/Provider for RPA Success
Ultimately I thought the Kofax/Pinnacol/IRPA-AI webinar did a fantastic job of laying out a proven path to success with RPA. When you implement the right technology following the right processes and guided by the right service provider, you can expect great results. We've seen this time and again with our clients. A methodical and thoughtful implementation of robotic process automation helps them save time and money, increase accuracy, free human workers to address more important tasks, and in general improve their operations.
If you've got questions about how RPA could be implemented at your organization, we're happy to answer them and to explore your options in a complimentary 45-minute robotic process automation phone consultation. To schedule time with one of our RPA experts, call 303-807-6528 or visit our Contact page.
About the Author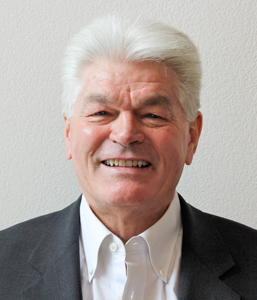 Executive Vice President at Buddha Logic, Larry Matthews has more than 20 years of executive management experience and is responsible for the company's operations and customer facing functions, including business development, sales enablement, professional services, finance and corporate administration. His work with other successful technology companies has honed his skill for improving operational performance while maintaining a positive bottom-line result at Buddha Logic. Find and connect with Larry on LinkedIn.