Our live event in Denver titled Financial Process Automation Solutions in Action is just around the corner, so we thought we'd share a quick Q&A with Charles Weidman, Buddha Logic Founder and CTO. Charlie will be hosting the event, along with AP automation software expert Julia Tenser of PSIGEN Software.
Q: Who can benefit from attending the live event?
A: The session will be beneficial to anyone involved in, or with oversight of, accounts payable. Whether a person has never heard of AP automation, is familiar with the concept and interested in learning more, or even is currently involved in an AP automation initiative, there will be important insights and great food for thought. Not to mention great food!
Q: Why is AP automation more critical today than ever?
A: Businesses today are facing increasing pressure to operate efficiently, cost-effectively, and error-free. AP automation helps in all these areas. For example, by one estimate, the average cost to process an invoice manually is $22.75, whereas the cost when an AP automation system has been implemented is $3.40. Multiply that $19 difference by dozens, hundreds, or thousands of invoices and you can see how an AP automation initiative helps companies save a significant amount of money. The same kind of gains are seen in efficiency and accuracy.
Q: There are many sources for information on financial process automation. Why will this event be a particularly good one for people to attend?
A: At this event, attendees will get information that addresses the two critical aspects of an automation initiative: software and services. Julia, my co-presenter, will be sharing valuable insights on how leveraging the right software can help companies streamline processes and reap all the benefits that flow from there. As someone who has been helping to craft comprehensive AP automation solutions for decades, I will explain what's involved in implementing a system and provide some tips on how to ensure the process goes smoothly.
Q: Besides the helpful information, what else will attendees get from this event?
A: Well, with the holidays behind us, let's face it… January tends to get a little dreary. This session will be a great opportunity to learn about an important capability in a fun, casual environment, and to network with other Denver-area business professionals over free food, beer, and wine. And if that's not enough, our 4 p.m. start time means you get to sneak out of work a little early, and the networking wraps up at 6 p.m. so attendees can be home in time to enjoy the rest of their evening. That's a real win-win in my book!
Make Plans to Attend Now
This is a FREE session but attendance is limited and registration is required. Sign up here today.
Where:                 Cherry Creek Office Evolution facility. 50 S Steele St #250, Denver, CO 80209
When:                  Thursday, January 18, 4-6 p.m.
What:                   FREE session – Financial Process Automation Solutions in Action
Includes:              Useful insights, Q&A time with the experts, FREE catering from Panera, FREE beer/wine
About the Author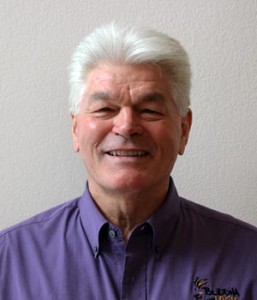 Executive Vice President at Buddha Logic, Larry Matthews has more than 20 years of executive management experience and is responsible for the company's operations and customer facing functions, including business development, sales enablement, professional services, finance and corporate administration. His work with other successful technology companies has honed his skill for improving operational performance while maintaining a positive bottom-line result at Buddha Logic. Find and connect with Larry on LinkedIn.