At Buddha Logic, our robotic process automation (RPA) and content services solutions deliver tremendous value for our clients. However, what these organizations are benefiting from is the skill and experience of the team members behind those services. That's why we like to introduce one of our employees from time to time and highlight their contribution to our success and that of our clients.
Josh LeClaire, Technical Support Specialist & Creative Administrator
In describing what Josh does for Buddha Logic, the phrase "wears many hats" immediately comes to mind. First and foremost, he excels at assessing technical support requests and determining next steps for getting them resolved. In some cases, he takes care of the fix. In others, he brings input and insights from other Buddha Logic team members to bear on the issue. But in all cases, he ensures that every technical challenge is resolved promptly, fully and to the client's satisfaction.
Fortunately, Josh doesn't have to spend a significant amount of time on problem resolution for our RPA and content services solutions, so he ends up having free time for other activities. These include learning to develop and test Buddha Botz software robots, helping to maintain the Buddha Logic website, handling the A/V aspects of our in-person and digital presentations, and helping with other marketing and communications tasks.
"I enjoy the problem-solving aspect of my job, whether that involves the work we do for clients or the technical side of our marketing efforts," he says. "The variety means there's never a dull day!"
On the Personal Side
Both in his marketing role at Buddha Logic and away from the office, Josh has a passion for photography. That enthusiasm figures into many of his hobbies, including astrophotography, timelapse photography and landscape photography. Someday he hopes to have the time to travel to Asia and Europe and capture the beautiful scenery there.  
Josh also enjoys hiking, camping and biking around town. And when it's in the budget, he loves to attend concerts. At home, you'll typically find him cooking, reading science fiction and fantasy books, or playing e-sports.
"From my love of photography to my interest in cutting-edge technology, it's great that there's so much overlap between my work responsibilities and personal interests," he adds. "I guess it's like they say, 'If you enjoy what you do, you'll never work a day in your life.'"
About the Author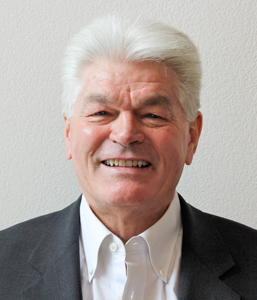 Executive Vice President at Buddha Logic, Larry Matthews has more than 20 years of executive management experience and is responsible for the company's operations and customer facing functions, including business development, sales enablement, professional services, finance and corporate administration. His work with other successful technology companies has honed his skill for improving operational performance while maintaining a positive bottom-line result at Buddha Logic. Find and connect with Larry on LinkedIn.