If you're a records management professional, or you know one, you understand that the work is labor-intensive, that accuracy is essential and that the results are critical to an organization's success. All of these factors can add up to make a records manager's life hectic and stressful. What you may not know is that business process automation can make your life so much easier!
ARMA Seminar on 3 Key Records Management Challenges and Automation Solutions
Recently Buddha Logic's President and CTO Charles Weidman spoke at a Mile High Denver ARMA monthly meeting. His presentation was titled, "How Automation Can Make a Records Manager's Life Easier!" In it, he provided insights on three common projects handled by records managers:
Freedom of Information Act (FOIA) requests

Data migrations associated with the decommissioning of legacy systems

Review and categorization of large volumes of emails
An attentive audience of records management experts listened as Charlie talked about the challenges these projects present — issues they are all too familiar with. Then, for each of the scenarios he described how software "robots" like our Buddha Botz can be quickly and cost-effectively designed, coded, tested and implemented to address them.
RPA and Intelligent Automation: Here Today and Helping Organizations Thrive
For anyone not familiar with processes like cognitive capture, intelligent OCR (optical character recognition), robotic process automation (RPA), AI (artificial intelligence) integration and intelligent automation in general, Charlie made it clear that these are not science fiction or "wish list" capabilities for down the road. They are here today and making a measurable difference for organizations in every industry. It's no exaggeration to say that our clients are revolutionizing their businesses with a powerful digital workforce that flexes with business demands, can work 24/7/365 if needed, and delivers 100 percent accuracy in a fraction of the time of human workers. Plus, handing off tasks to these Buddha Botz frees employees to address higher-level work.
Implementing RPA is Easier Than You Might Think
Many people we talk with will say, "Surely it must be very expensive and time-consuming to implement intelligent automation." They are pleasantly surprised to learn that getting started is easier than they think. And… the first step is free! We can help you scope your automation project in a complimentary 60-minute exploratory call. How can you best address business process automation in your environment? We're happy to provide insights. To schedule time with one of our RPA experts, call 303-807-6528 or visit our contact page.
About the Author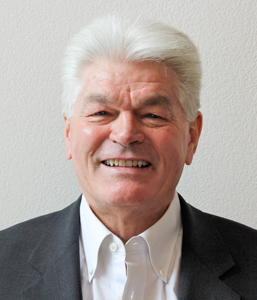 Executive Vice President at Buddha Logic, Larry Matthews has more than 20 years of executive management experience and is responsible for the company's operations and customer facing functions, including business development, sales enablement, professional services, finance and corporate administration. His work with other successful technology companies has honed his skill for improving operational performance while maintaining a positive bottom-line result at Buddha Logic. Find and connect with Larry on LinkedIn.