You could argue that in its earliest form, artificial intelligence (AI) wasn't terribly intelligent. The success of any AI application depended on humans asking the right questions in the right way. Instead, what companies are looking for is systems that they, or their customers, can interact with without having to put too much thought into it. Enter what's known as conversational AI.
When you ask your friend, "Want to go grab a bite at Murphy's?" you don't have to explain to them what you mean by grabbing, that a "bite" means food, or that Murphy's is a restaurant and not someone's home. They "get it" despite the fact that the language you used wasn't exactly clear. Businesses today want systems to understand more than commands; they want them to understand conversations.
Kofax Partnership with Cognigy Enables New RPA Use Cases
Recently Kofax, a leader in intelligent automation software, announced a strategic partnership with Cognigy, a German company focused on conversational AI that helps businesses create outstanding user experiences that drive higher customer satisfaction and increased profits. For a company like Buddha Logic, it's exciting to imagine how the combination of Kofax technologies like robotic process automation, cognitive capture and process orchestration, and Cognigy's conversational AI can produce new RPA use cases and business process automation advances in general. 
We're certified and experienced in a wide range of Kofax products, and this new collaboration between Kofax and Cognigy will only give us more tools we can use to help our clients achieve their digital transformation and automation objectives. Whether our Buddha Botz are handling simple individual tasks or a series of operations, each initiated by the previous, the more "intelligent" our solutions are, the more time and money our clients save.
So, where are today's smart applications headed as technology evolves? To find out, all you have to do is ask them! 
Or, of course, you can ask us. Schedule a complimentary 60-minute exploratory phone conversation to discuss your automation challenges and opportunities by calling 303-807-6528 or contacting us online.
About the Author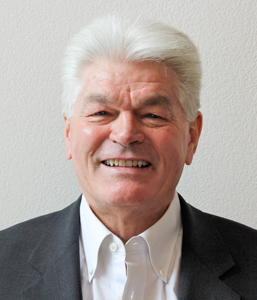 Executive Vice President at Buddha Logic, Larry Matthews has more than 20 years of executive management experience and is responsible for the company's operations and customer facing functions, including business development, sales enablement, professional services, finance and corporate administration. His work with other successful technology companies has honed his skill for improving operational performance while maintaining a positive bottom-line result at Buddha Logic. Find and connect with Larry on LinkedIn.