Recently Buddha Logic President and CTO Charles Weidman and I traveled to New York from our headquarters in Boulder, CO, to attend the Automation Innovation Conference hosted by the Institute for Robotic Process Automation and Artificial Intelligence (IRPA-AI). Buddha Logic has a long history in the field of business process automation and is a leader in the rapidly evolving area of robotic process automation (RPA). Consequently, we are continually researching the latest RPA innovations and connecting with our peers in the industry so we can apply the latest thinking and most advanced technology to the automation initiatives we manage for our clients.
The Automation Innovation Conference was an outstanding event, with industry thought leaders sharing their insights and painting a picture of where RPA will be both in the near future and down the road. Such a large volume of high-quality information was presented that it would be impossible to note everything that intrigued and engaged Charlie and I. But here are some of the key points that have us more excited than ever about the future of RPA and the outlook for companies that implement it:
Executive approval and change management are still critical. The C-Suite has valid questions about how, specifically, RPA will benefit the organization. You must have very specific answers if you hope to get the support that your automation initiative needs to succeed. But executives are starting to see the light! And once you get buy-in, understanding change management strategies will help make your implementation of software robots much smoother.
The uses for software robots are virtually limitless. This is no surprise, of course, but even for a company like ours that has produced software robots (what we call Buddha Botz) of all kinds, it was exciting to see that the list of use cases for bots just continues to grow!
AaaS is on the launch pad. "Automation as a Service," an area where Buddha Logic has experience, is poised for exponential growth and will make it even easier to obtain the many benefits of robotic process automation.
The whole is greater than the sum of its parts. Some of the most rapid advances in productivity, efficiency and accuracy will come from situations where the individual automation points in a company are weaved together by a provider like Buddha Logic that can see the big picture, and that synergy becomes rocket fuel for a company's operations.
We're arriving at the new frontier of "cognition" in business process automation. The Buddha Botz we are developing today, and the software robots being used around the world, are impressive. That they can do in a fraction of a second what it might take a human hours to do is truly remarkable. And that they complete tasks flawlessly every single time, no matter how many times they are asked to complete them, is a game changer. But, there's much more to come! Repetitive execution is being replaced by what is more like human thinking, and that capability is opening new doors to better and more profitable business operations.
Is 2019 the Year You Start Leveraging RPA?
Charlie and I found the timing of the IRPA Automation Innovation conference to be perfect. As we close in on the end of the year, we're looking forward to enjoying the holidays and then hitting the ground running in early 2019. What strategies will you use to beat this year's performance next year? If you think RPA might figure into your plans, contact us for a free, no-obligation, 60-minute phone consultation. In one call we can give you a good sense of how and where your operations can best benefit from robotic process automation.
Get in touch today at 303-807-6528 or visit our contact page to schedule an insightful conversation.
About the Author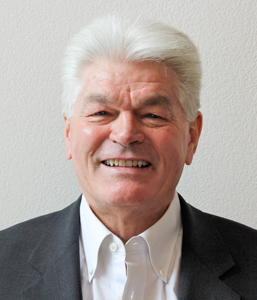 Executive Vice President at Buddha Logic, Larry Matthews has more than 20 years of executive management experience and is responsible for the company's operations and customer facing functions, including business development, sales enablement, professional services, finance and corporate administration. His work with other successful technology companies has honed his skill for improving operational performance while maintaining a positive bottom-line result at Buddha Logic. Find and connect with Larry on LinkedIn.