Enterprise Content Management experts join forces to increase industry reach, breadth and depth of offerings
Boulder, CO — June 29, 2016 — Buddha Logic, a leading provider of Enterprise Content Management (ECM) and business process management services and solutions, has announced a new strategic alliance with IntegrityFirst Solutions (IFS). Founded in 2010 by Jack Evans, a 30+ year veteran of IBM, IFS is an ECM services provider that connects customers with ECM experts that can meet their specific needs.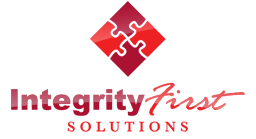 "IntegrityFirst Solutions is a company that truly lives up to its name," said Larry Matthews, executive vice president of Buddha Logic. "In our business alliance with Jack, we've found him to be not only experienced and knowledgeable when it comes to content management and business process automation, but also a consummate business professional who is genuinely focused on his customers' best interests."
Like Buddha Logic, IFS has experience with a wide range of ECM solutions. However, the company's primary focus is implementations that utilize Kofax and IBM products.
"Buddha Logic, with its strong leadership, wealth of ECM experience, and sterling reputation in the industry was a logical choice for a business partner," said Evans. "Our alliance has expanded the breadth and depth of Kofax skills that IFS can bring to Enterprise Content Management opportunities and also increased the number and types of Kofax customer projects that Buddha Logic has access to. It has been a pleasure to work with company founder Charlie Weidman, Larry Matthews, and the rest of the Buddha Logic team."
Buddha Logic helps companies in a wide range of markets including government, transportation, corporate, banking, insurance, medical and mortgage define and implement business process technologies.
About IntegrityFirst Solutions (http://www.ifirstsolutions.com/)
Founded in 2010, IntegrityFirst Solutions is an Enterprise Content Management and IBM services provider that brings a unique set of business experiences, technical skills, and competencies along with a strong set of personal and professional values to each interaction, communication, and business relationship. We strive to deliver "IntegrityFirst Solutions" that produce real results and provide business value to organizations.
About Buddha Logic (www.buddhalogic.com)
Founded in 2003 and located in Boulder, in the heart of Colorado's technology community, our team is a close-knit group of Enterprise Content Management (ECM) experts skilled and certified in design, development, implementation and support. We work with leading solution providers and serve clients throughout the U.S. and Canada in a wide range of markets, including government, transportation, corporate, banking, insurance, medical and mortgage. Buddha Logic has a long history of success in providing clients with automated document management, optimized business processes, business process mapping, AP automation and workflow management.