Accounts payable automation, more commonly called AP automation, is an approach many businesses today are using to streamline their operations. As with any automation initiative, there are hurdles to overcome, as we noted in a blog post titled "How to Avoid 5 Common AP Automation Challenges." But, those companies that invest a small amount of time and effort in automating their AP workflows find that their ROI is significant.
Rapid Rewards from AP Automation Initiatives
No question about it: AP automation requires a focused effort and input from process owners and other stakeholders. However, as experts in accounts payable processing, our team can take that information and quickly design, test and implement an AP automation solution. And once that solution goes live, the benefits are immediate and impactful. Six of the most common advantages include: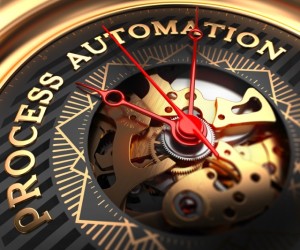 Increased processing speed.

Processes that might previously have taken minutes or hours can now be completed in seconds. That means vendors get paid faster.

Vendor discounts.

When you pay your vendors promptly, and they save the time and effort that had been required to send payment reminders and in general stay on top of your account, they will often provide discounts as encouragement to continue that behavior!

Greater transparency and fewer phone calls.

When AP automation replaces manual handling, the system can automatically alert vendors that a payment has reached key processing points so they don't have to contact your team for updates.

Decreased paper-related expenses.

Automated AP processes require less paper. That means you save money on supplies as well as paper handling and storage costs.

"Greener" operations.

By cutting back on paper use, you are making a statement about your commitment to sustainability and the environment.

Improved accuracy.

Automated processes execute the same way every time, with no risk of data entry mistakes or other errors.
Getting Started with AP Automation is Easy
If you are an accounting professional, you have expertise in that area but probably not in business process automation. Consequently, it's understandable if automating your AP workflows seems like a major challenge. Fortunately, our system architects live for these projects! They've got the skills and experience that, when combined with your insights on your processes and goals, produces highly effective solutions.
Plus, they're happy to talk with you about your objectives and how AP automation can benefit your organization in a complimentary 60-minute exploratory call. To schedule time with one of our experts, call 303-807-6528 or contact us online.
About the Author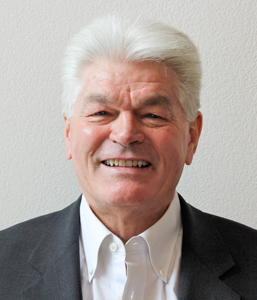 Executive Vice President at Buddha Logic, Larry Matthews has more than 20 years of executive management experience and is responsible for the company's operations and customer facing functions, including business development, sales enablement, professional services, finance and corporate administration. His work with other successful technology companies has honed his skill for improving operational performance while maintaining a positive bottom-line result at Buddha Logic. Find and connect with Larry on LinkedIn.