Automation of the accounts payable process (or "AP Automation" for short) can result in tremendous time savings, more error-free processing and a host of other benefits. Companies that have made the switch to more automated processes will attest that it has improved efficiency, cut costs and increased the time available for Accounts Payable Managers, Controllers and Buyers to perform other tasks.
However, like any change in business process management, AP Automation poses its share of challenges. None of them are insurmountable, of course. In fact, with advance awareness of these issues, you can easily prepare for and minimize them.
The Five Most Common AP Automation Challenges
In our work with clients in a wide range of environments, we find that the five most common AP Automation challenges are:
Poorly defined scope. What internal departments and groups will be impacted by this new smart process application? What resources will be needed to complete it? How will external entities be affected? Before starting an AP Automation project, be sure to step back and look at the big picture.
Incomplete process mapping.  In order to streamline AP processes, you must first have a comprehensive understanding of what those processes are. Focusing too narrowly on certain aspects of the operation, on certain roles within the Accounts Payable department, etc. can result in missing parts of the process that while perhaps somewhat peripheral are nevertheless important. In preparing to automate your accounts payable processes, be sure that you have documented every step in them.
Unrealistic implementation timelines. It's well known that AP Automation can have a very positive impact on an organization's operations. Consequently, once they make the decision to automate, they are eager to complete the project and reap the rewards. However, setting unreasonable deadlines can lead to disappointment and frustration. On the contrary, creating a timeline that takes into account the inevitability of delays resulting from issues like internal resource conflicts or slow approval processes makes it likely a project will be completed ahead of schedule.
Change management. Most people are, as they say, creatures of habit. The thought of change can, for some, bring with it many negative emotions. Will my role be diminished? Will I struggle to learn the new processes? Why now when I was so comfortable with the way things were? There is no changing human nature, but you can change the emotional outcome by investing time in considering the change from each person's perspective and having conversations aimed at minimizing their apprehension.
Training. "Knowledge transfer" is a critical component of AP Automation. Ensuring that staff members not only understand the new processes well enough to execute them, but can also explain them to others (other departments, new hires, etc.) is key to the success of the project. Be sure that even before you kick off the new initiative, you develop a plan for how and when users will be trained.
Accounts Payable Automation Is Worth the Effort
Despite the challenges it presents, an Accounts Payable Automation project is definitely worth the effort – especially since the time savings and other benefits will continue to accrue year after year. Get a running start at those hurdles and you will clear them with ease.
Read a case study on how Buddha Logic created an invoice capture and processing framework for one organization that resulted in increased operational efficiency and decreased costs.
About the Author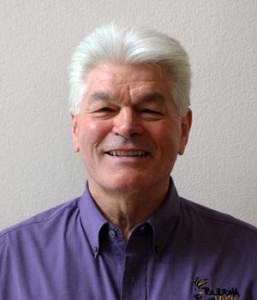 Larry Matthews, Executive Vice President at Buddha Logic, has more than 20 years of executive management experience and is responsible for the company's operations and customer facing functions, including business development, sales enablement, professional services, finance and corporate administration. His work with other successful technology companies has honed his skill for improving operational performance while maintaining a positive bottom-line result at Buddha Logic. Find and connect with Larry on LinkedIn.