Many thanks to everyone who attended our recent live, online webinar on accounts payable (AP) automation! A recording of the session hosted by Charles Weidman, Buddha Logic founder and president, is now available. If you are considering an AP automation initiative, we think you'll find the information very useful.
Thanks also to Chris Hill, partner development manager at Kofax, who joined Charlie for the session. Chris' understanding of the challenges of accounts payable (AP) automation and the ways the Kofax product suite can help companies meet them is truly impressive.
Throughout the session, attendees were able to submit questions for the presenters. We appreciate all the insightful queries. In the Q&A section that followed the presentation, there was time to answer three of the questions:
In looking to implement an Enterprise Content Management (ECM) solution, what criteria should we use to choose the system?

What kind of customer does Buddha Logic work with?

What are the biggest issues you encounter during development and deployment of AP automation?
Check out the recording for Charlie and Chris' answers, and if watching the webinar brings up questions you have about AP automation or any ECM project, don't hesitate to contact us.
Be sure to sign up for our email list to get notified about our next informative live webinar.
Presenters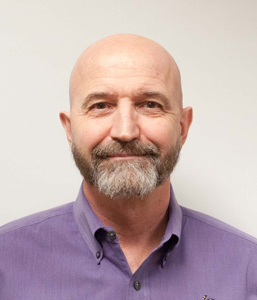 Charles Weidman, President and Founder of Buddha Logic
With more than 20 years of experience in Records and Information Management, Charles is an Enterprise Architect specializing in the design, development and implementation of Enterprise Content Capture, Content Management, Records Retention and Smart Process Applications/Solutions.

Chris Hill, Kofax Partner Development Manager 
Located in Salt Lake City, Utah, Chris supports the Kofax partners in America's Western Region. Chris has over 15 years of experience in the ECM and capture space. Before his employment at Kofax Chris worked for Kofax re sellers on the technical side of the house in Professional services and Sales Engineering.