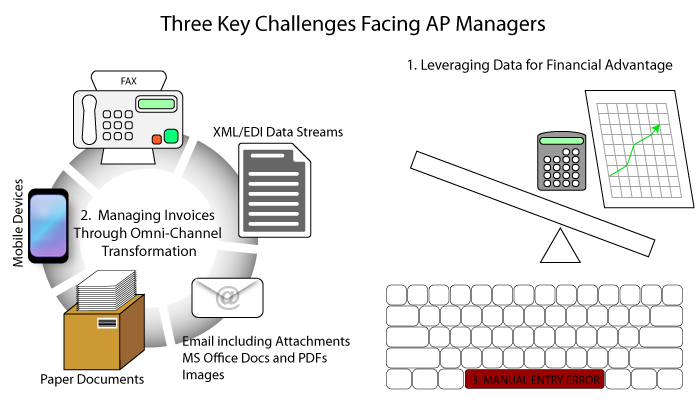 While the role of accounts payable (AP) manager has never been easy, it certainly was less complicated years ago. There was a time when all that an AP department was focused on was paying outstanding debt without delay. These days the job is a lot more complex.
What's Keeping Accounts Payable Managers Up at Night?
AP managers face a whole host of challenges. Three of the most common are:
Entry errors due to manual input
To err is human, as they say. If you have humans… people… performing data entry in your AP department, there will be errors. And even the most stringent of quality control measures won't catch every one of them. As a result, AP managers and their teams end up wasting valuable time trying to backtrack, find discrepancies, and fix problems. What's more, when these errors become known outside the company, it can begin to have a negative impact on the organization's reputation.
Leveraging data to achieve financial advantages
Again, the AP manager's job is no longer simply to oversee the payment of invoices. For the manager, the department, and the company to be successful, the manager must know about and take advantage of incentives, streamline processes for vendors, connect to different banks, and track the activity in payment channels. In addition, companies are relying on AP managers to be able to generate insightful reports at the drop of a hat that will be used to drive company strategy.
Managing invoices received in various forms through a multitude of channels
Gone are the days when all invoices arrived neatly folded in stamped envelopes. AP departments today must be capable of managing invoices in an array of formats received through a variety of channels. Postal mail, email, fax, etc. etc. And if you're in manual mode, the person tasked with receiving these widely varied invoices and getting them quickly, efficiently, and correctly into the payment process must have a tremendous breadth of knowledge about your business partners. Heaven help you if that person decides to find another job!
The Solution? Automation.
On June 14 at 12:00 noon MST, I'll be joined by Kofax Partner Development Manager Chris Hill as we present a complimentary live webinar on the Top 10 Benefits of Accounts Payable Automation. We'll talk about how forward-thinking companies are capitalizing on automation to streamline their operations, making them not only faster but more accurate.
I encourage you to attend. You can find our more and register here.
About the Author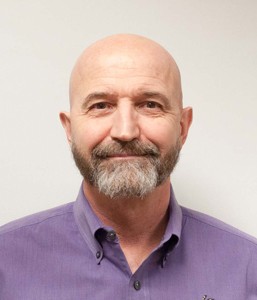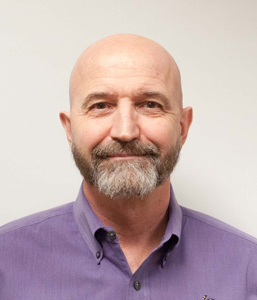 Charles Weidman is the President and CTO of Buddha Logic. Charlie has over two decades of experience in the design, development and implementation of enterprise content management, business process management and enterprise resource planning solutions. He founded Buddha Logic with the idea that well-architected digital document capture and management processes are both beautifully simple and powerfully logical. Find and connect with Charlie on LinkedIn.