Robotic process automation (RPA), as a means for dramatically increasing the speed and accuracy of repetitive manual data collection and manipulation tasks, is being leveraged in a wide range of industries, from insurance, financial services and legal, to healthcare, telecom and government.
Companies already using process automation understand the benefits  of RPA, including that it can eliminate processing bottlenecks and free staff members to tackle higher-value tasks. But many companies that are considering an RPA initiative are, understandably, still on the fence. They want to know about the real-world impact of robotic process automation. And, they need to see the numbers.
An RPA Webinar that Wowed Attendees
Recently, Charles Weidman, Buddha Logic president and CTO, gave a presentation as part of the Shared Services and Outsourcing Network (SSON) Intelligent Automation World Series Live 2018 event. His session was titled "From 3 Weeks to a Day: How CHFA Transformed Accounting Processes with RPA."
In the presentation, he provided real-world stats on how the Colorado Housing and Finance Authority now uses software robots to perform a variety of tasks in a fraction of the time it had taken to complete them manually. For example:
A data entry task involving 35,000 rows of data that previously took 3 days to complete is now executed using RPA in 3 minutes.
A number of processes that used to take 1-2 hours daily are now handled in 20-30 seconds by software robots
Imagine all the more mission-critical work a staff member can do in the hours and days that used to be consumed by these two processes alone. And, not only does productivity increase through the smart use of robotic process automation, job satisfaction tends to rise as well. Employees previously saddled with boring, repetitive tasks now get a greater sense of fulfillment through their work on more important initiatives.
Also in the webinar, Art Sarno, product marketing director for robotic process automation software provider Kofax, talked about the limitations of "swivel chair automation" — the humorous label given to work where a person pivots from screen to screen, system to system, to perform data entry tasks. He explained how software robots can eliminate those kinds of inefficient and error-prone operations.
Get More Examples of Benefits of RPA
CHFA is just one example of a successful RPA solution we have delivered. If you'd like to hear about others, a quick phone call is an excellent way to get details on the benefits of RPA and robotic process automation implementations we've facilitated. At the same time, you can tell one of our RPA experts about your business challenges and get some free insight on how automation solutions could come into play.
Contact us today and let's talk about software robots in general and Buddha Botz in particular!
About the Author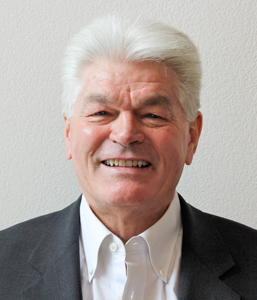 Executive Vice President at Buddha Logic, Larry Matthews has more than 20 years of executive management experience and is responsible for the company's operations and customer facing functions, including business development, sales enablement, professional services, finance and corporate administration. His work with other successful technology companies has honed his skill for improving operational performance while maintaining a positive bottom-line result at Buddha Logic. Find and connect with Larry on LinkedIn.