Mark your calendar and be sure to attend our live End-to-End Business Process Digitization online expert roundtable on Wednesday, October 18 at noon Mountain time. Industry experts on front-end information intake, and data capture, workflow and content management solutions will join Buddha Logic Founder and President Charles Weidman for an informative session that will provide tremendous insight to any organization that is looking to digitize its data and develop processes for managing it more effectively.
Our panel will include two highly regarded business process optimization experts. Carol Ann Hartnagle is Vice President of TAB, an industry-leading records and information management (RIM) company with over 70 years of experience in data management. Keith Snyder is Director of Strategic Alliances and Global Sales for PSIGEN, an innovative developer of document capture, business process automation and content management solutions.
The session will include information on:
How best to manage physical RIM collections

Keys to hybrid RIM environment oversight

Strategies for successfully navigating a digital migration

The value of automating document processing

Why document capture and data extraction are critical for enabling effective workflows

The importance of integrating document management solutions with scanners and other devices
In addition, Charlie will share his perspective on how the expertise of companies like TAB and PSIGEN comes together in the kinds of Enterprise Content Management (ECM) solutions that Buddha Logic designs, tests, implements and supports. There will also be a Q&A session during which attendees can get their business process digitization questions answered by our panelists.

Our Business Process Digitization webinar is free but registration is required. Sign up today!
About the Author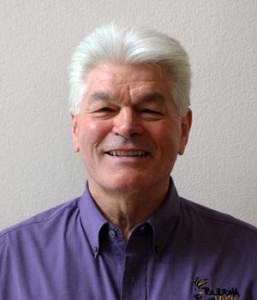 Executive Vice President at Buddha Logic, Larry Matthews has more than 20 years of executive management experience and is responsible for the company's operations and customer facing functions, including business development, sales enablement, professional services, finance and corporate administration. His work with other successful technology companies has honed his skill for improving operational performance while maintaining a positive bottom-line result at Buddha Logic. Find and connect with Larry on LinkedIn.