Get valuable insights on business process automation from our recent webinar recording.
Many thanks to Brian Mueller, manager, integrated records management at Colorado Housing and Finance Authority (CHFA) for joining Charles Weidman, Buddha Logic founder, and president, for the session. Brian shared CHFA's story of working with the Buddha Logic team to achieve dramatic reductions in loan processing time and to turn what clients called a "black box" into a process with full transparency.
Thanks, too, to all our attendees for their interest and engagement. Brian and Charlie fielded some great questions from Enterprise Content Management professionals who participated in the webinar, including:
Can you describe how you chose the products you implemented?

How did you get staff buy into metric-driven results that expose each performer's work habits?

How do your customers view your process now that this implementation is complete?

What were some of the bigger issues you encountered during development and deployment?
The answers are enlightening for anyone considering — or in the process of — an ECM system implementation. In addition to the recording, slides from the presentation are available online.
Be sure to sign up for our email list to get notified about our next live webinar.
Presenters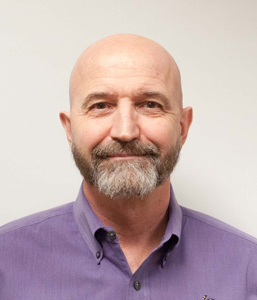 Charles Weidman, President and Founder of Buddha Logic
With more than 20 years of experience in Records and Information Management, Charles is an Enterprise Architect specializing in the design, development and implementation of Enterprise Content Capture, Content Management, Records Retention and Smart Process Applications/Solutions.

Brian Mueller, Manager – Integrated Records Management at Colorado Housing and Finance Authority (CHFA)
With a background as an Analyst and in Information Technology, Brian has spent more than ten years at CHFA improving operational efficiency through the deployment of Enterprise Content Management initiatives.