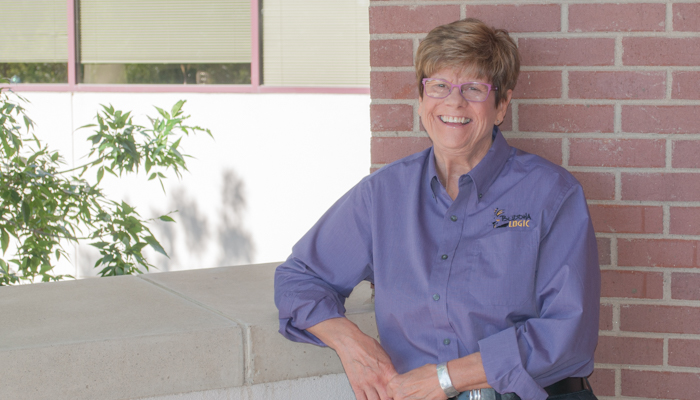 When you work with Buddha Logic, you benefit from the skill, experience and dedication of our enterprise content management (ECM) and robotic process automation (RPA) experts. Periodically we like to share the story of one of our team members so you get to know the people who will be making your challenges their challenges.
Donna Harrison, Project Manager
There is a sense of confidence you get when collaborating with a business professional who has clearly mastered their craft. That's how our clients and others she's interacted with through the years feel about Donna Harrison.
A certified records manager with more than two decades of experience in records and information management, she understands how, when and where clients need to access their data. And, as our project manager, she is adept at ensuring that the companies we work with and our consultants/developers are on the same page.
The need for outstanding client service has been a constant throughout Donna's career and something at which she has always excelled. Her exceptional communication skills are a tremendous asset when it comes to working with clients to plan and execute successful ECM and RPA initiatives.
"I've been involved in all aspects of project management for private and public sector entities, from planning to personnel to budgeting, but it's the relationship-building aspect of my job that I find most satisfying," she says. "I've learned that when you have a positive rapport with a client, no challenge is too large to overcome."
On the Personal Side
"Away from the office" sometimes means far away for Donna who loves to travel. She recently took a trip to Croatia and Slovenia and had a fantastic time. An active person by nature, she enjoys both playing sports (golf and tennis in particular) and watching them.
Music also has a significant role in her leisure hours. She has sung in choral groups since high school and learned to play the flute on an instrument that she is proud to say has since been handed down to two other aspiring musicians in her family.
What's the best type of day in Donna's opinion? "The autumn air is crisp, there are white clouds in a dark blue sky and the scent of a fireplace burning," she says. "There's time for reading or maybe eating popcorn and watching a sappy, romantic movie. And through it all, I'm laughing and enjoying time with family and friends."
About the Author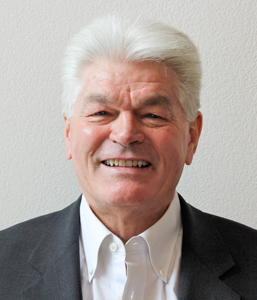 Executive Vice President at Buddha Logic, Larry Matthews has more than 20 years of executive management experience and is responsible for the company's operations and customer facing functions, including business development, sales enablement, professional services, finance and corporate administration. His work with other successful technology companies has honed his skill for improving operational performance while maintaining a positive bottom-line result at Buddha Logic. Find and connect with Larry on LinkedIn.