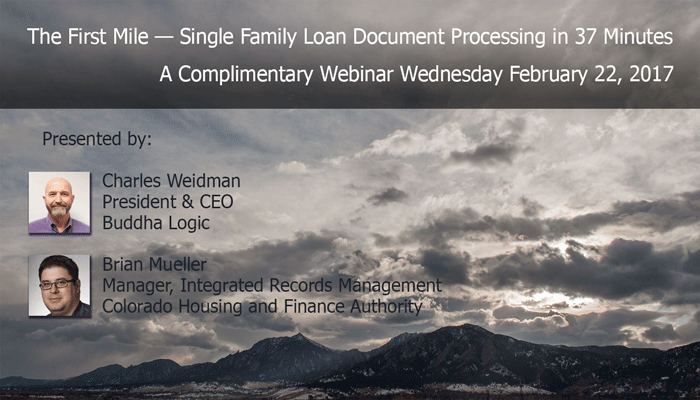 Staff members at an organization like the Colorado Housing and Finance Authority (CHFA) that processes single family housing loan applications will tell you that the initial steps in the procedure—the so-called "first mile"—are critical. Those unfamiliar with loan processing might ask, "Why? Why do those steps matter so much?" There are a number of reasons, as I describe briefly below. For a detailed explanation and some great real-world examples, plan to attend our live webinar "The First Mile — Single Family Loan Document Processing in 37 Minutes" on Wednesday, February 22, 2017, at 2 p.m. Eastern. Register here.
One reason the first mile is so important is efficiency. Obviously if your intake process is manual, cumbersome and slow, it doesn't matter how streamlined the rest of your process is. You've got a bottleneck right from the get-go, and your throughput will never be as high as it could be. On the contrary, if your intake process is highly automated, efficient, and fast, it isn't an impediment to your output.
Another is transparency. When the first miles includes a number of blind spots and black holes, participants who are eager to know the status of their application end up frustrated and irritated. Implementing a system that provides easy access to information for the processors and enhanced visibility for applicants creates a much more positive experience for all involved.  
Yet another is the ability to do more with less. As CHFA's Manager, Integrated Records Management Brian Mueller will share in our webinar, the organization has been able to dramatically increase productivity without increasing headcount. (The number will surprise you!)
Not Just the First Mile
So, while it may be "just the first mile," it's really so much more. In fact, you could say it's the key to the whole workflow. That's why enterprise software giant Lexmark recognizes organizations that find ways to optimize the process and why they honored CHFA with the 2016 "First Mile Solution of the Year" award.
Our webinar will provide interesting insights into how CHFA implemented its solution and how it has affected their staff and the clients they serve.
About the Author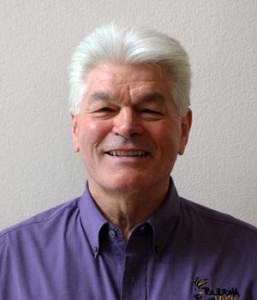 Executive Vice President at Buddha Logic, Larry Matthews has more than 20 years of executive management experience and is responsible for the company's operations and customer facing functions, including business development, sales enablement, professional services, finance and corporate administration. His work with other successful technology companies has honed his skill for improving operational performance while maintaining a positive bottom-line result at Buddha Logic. Find and connect with Larry on LinkedIn.