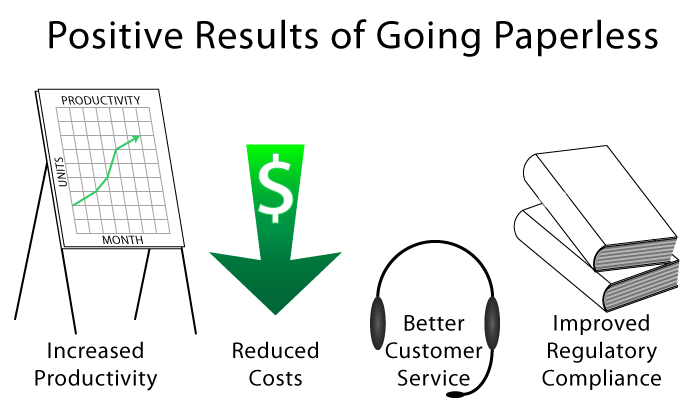 We blogged recently about why your paperless initiative will succeed when others will fail. The post described what an Enterprise Content Management (ECM) or content services initiative has to have in order to be successful — things like an enterprise-wide needs assessment and cross-departmental buy-in.
However, there's something else you need if your paperless initiative is going to get off the ground: an unwavering focus on why you're doing this in the first place. As we all know, projects are often launched with lofty goals and high hopes, only to slowly lose their steam. Then, they either fail or limp across the finish line with less-than-stellar results.
To keep this from happening to our clients, we remind them throughout an ECM implementation project about the tremendous benefits of achieving paper-free processes (or paper-less processes; there will always be some paper involved in business). These positive results include:
Increased productivity.

It's easy to dismiss the few minutes here and there that it takes to file paper documents, carry them from point A to point B, locate them within piles of other documents, etc. But if you calculate that wasted time for one employee for just a week, it starts to add up. If you then multiply that by your total headcount and by 52 weeks in a year, you're talking about serious time savings and productivity increases when people can perform all those tasks right from their desk.

Better regulatory compliance.

For companies in some industries, it can seem like there are new regulations enacted every week. That's an exaggeration of course, but certainly there are many laws, rules, and guidelines that organizations have to adhere to. Having your files digitized and available online makes it much easier to keep track of them and stay in compliance.

Improved customer service. People today are looking for immediate answers to their questions. Having to put a customer on hold while you track down their paperwork, or worse yet, having to tell them you'll call them back, can be a hit to your reputation. With all the information you produce or receive available online in digital form, this doesn't have to happen.
Reduced costs.

While there is certainly an investment involved in any paperless initiative, the long-term payoff is huge. From eliminating paper purchase, handling, and storage costs to the increased productivity mentioned above, ECM implementations quickly pay for themselves many times over.
The Encouragement You Need to Succeed
When the enthusiasm of a project kick-off starts to give way to the reality that there will be some time and effort involved, recharge your batteries by reviewing the list of benefits your company will enjoy when you reach the finish line. If you've got questions about an ECM project you are considering, don't hesitate to contact me or anyone at Buddha Logic.
About the Author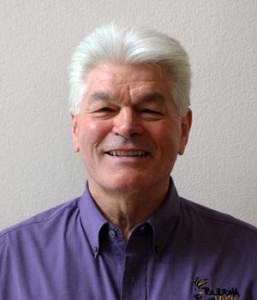 Executive Vice President at Buddha Logic, Larry Matthews has more than 20 years of executive management experience and is responsible for the company's operations and customer facing functions, including business development, sales enablement, professional services, finance and corporate administration. His work with other successful technology companies has honed his skill for improving operational performance while maintaining a positive bottom-line result at Buddha Logic. Find and connect with Larry on LinkedIn.