With any luck, your Enterprise Content Management (ECM) system implementation will go smoothly and you'll be online ahead of schedule and under budget. Unfortunately, luck is not always on your side. When your ECM or other smart process application project is failing to produce positive results, how do you know whether to stay the course or chart a new one?
Below are five signs that it may be time to consider Plan B.
The implementation is significantly over budget

– Budget overruns can cause a great deal of frustration even when a project is bearing fruit. When it is not, continuing to invest time and money can lead to serious financial and relationship ramifications.

The implementation is significantly overdue

– The completion deadline has passed and still you have nothing to show for your efforts. Unless there are clear signs that positive news is imminent, it may be time to cut your losses. This is especially true if subsequent projects rely on the ECM implementation being completed first.

Internal support for the project is fading fast

– The people who were in favor of the implementation and impressed by the ECM consultant are no longer either. It's tough to defend a faltering project on your own.

The implementation consultant is being evasive

– The last thing you will ever hear a consultant say is, "You know what, I don't think this is going to end well." They would rather avoid your calls and emails and hope for some kind of project-saving miracle than admit they have failed. If your consultant is suddenly very hard to reach, you should be shifting your focus to Plan B.

The implementation consultant has started pointing fingers

– The opposite of avoidance is confrontation. Unfortunately, when a project isn't progressing as planned, some people look to shift the responsibility for the failure to others.
You Have Options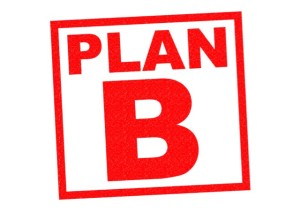 What are your options if you are seeing one or more of these signs? Some companies will simply cancel the project out of frustration. Unfortunately, while that approach puts a stop to the drain on your resources, it leaves the conditions that prompted the project unaddressed.
A better option is to get a "second opinion." Most ECM solution providers, Buddha Logic included, are happy to review a project plan and provide suggestions for modifying it for better results. This doesn't require that you commit to this company for continuing your project. You're only contracting with them to evaluate your implementation strategy. If after getting their input you do choose to engage with them, however, they are certainly able to hit the ground running.
Conclusion
So, while it is unwise to hit the Eject button on an ECM project or any type of smart process application implementation without serious consideration, there are times when it makes sense for you to move on to Plan B. At Buddha Logic, we have, on multiple occasions, been brought in to help move a stalled project on to completion, so we're familiar with the role.
Read a case study on how we helped a metro transportation district get results after six months of frustration.
About the Author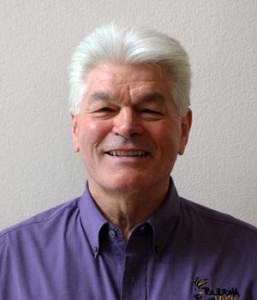 Larry Matthews, Executive Vice President at Buddha Logic, has more than 20 years of executive management experience and is responsible for the company's operations and customer facing functions, including business development, sales enablement, professional services, finance and corporate administration. His work with other successful technology companies has honed his skill for improving operational performance while maintaining a positive bottom-line result at Buddha Logic. Find and connect with Larry on LinkedIn.