Alongside other leaders in the records and information management industry at the recent ARMA International Spring Seminar event in Denver, Buddha Logic founder and president Charles Weidman shared his insights into the keys to building a successful content management program in front of an eager and engaged crowd.
Introducing a new strategy to ECM that he refers to as Examine Confirm then Manage (ECtM), Charlie proposes a logic-based approach to the planning of new projects as well as solutions for delayed, stalled, or incomplete projects through interdepartmental communication and strategic rollout initiatives. If you missed the chance to see Charlie's session live, you can watch it right below. The presentation contains a wealth of actionable insights you can use to help you manage your ECM projects.
Do you have a question you'd like to ask Charlie? Please engage with us through our YouTube channel, our contact page, or LinkedIn. Check out our events page for more information on where and when you can catch Charlie and/or other Buddha Logic staffers at seminars and forums, or in webinars.
About the Author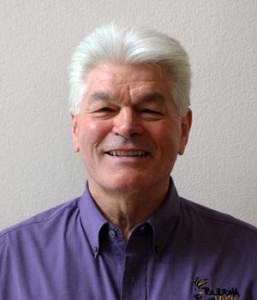 Larry Matthews, Executive Vice President at Buddha Logic, has more than 20 years of executive management experience and is responsible for the company's operations and customer facing functions, including business development, sales enablement, professional services, finance and corporate administration. His work with other successful technology companies has honed his skill for improving operational performance while maintaining a positive bottom-line result at Buddha Logic. Find and connect with Larry on LinkedIn.