Wikipedia defines business process management as "a field in operations management that focuses on improving corporate performance by managing and optimizing a company's business processes." While this "big picture" definition is important, especially as you are beginning to look at improving business processes at a high level, the rubber actually hits the road, so to speak, when you start to consider the specific business process technologies that will help you make your desired enhancements.
The hardware, software, and other resources you implement to help you better manage your processes aren't incidental. In fact, they can be critical to the success of your initiative. There are many providers of business process technologies on the market, and as you would expect, some are much better than others. The industry leaders include Kofax, Documentum, OnBase, and Oracle, to name just a few.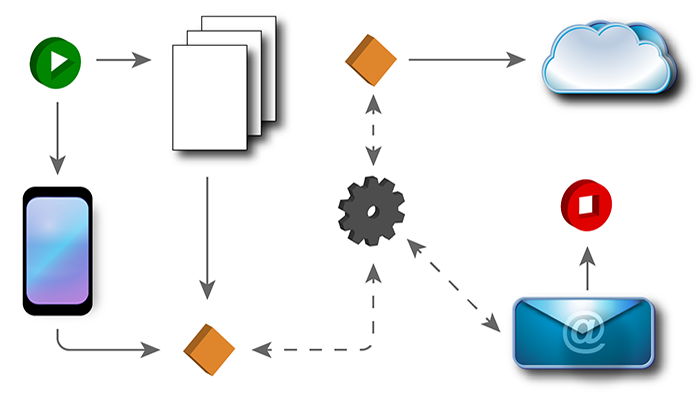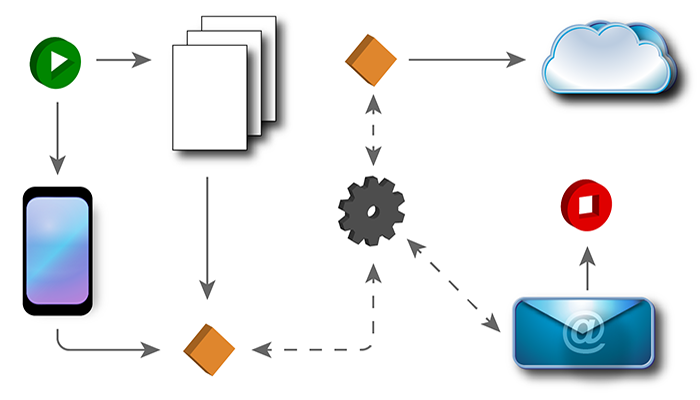 Integration: Bringing Business Process Technologies to Life
Just as important as the business process technologies you choose is the way in which those systems are integrated with one another to produce the desired business process management (BPM) improvement. How a BPM solution is architected, implemented, and supported can amplify the gain derived from each of its components if done correctly.
Ideally, business process technologies will be fused in a way that delivers both powerful functionality and a high degree of flexibility to accommodate business growth and changes in operations. The resulting solution can then provide:
Increased visibility into business operations

An array of metrics for measuring improvement

Productivity gains through automation

More clearly defined operational responsibilities for staff

Improved customer engagement
The Practical Application of Business Process Technology
Ultimately, business process technologies are critical tools used to apply the expertise and insight of those wielding them. That's why at Buddha Logic, our first objective in any engagement is to fully understand the client's current operations, their challenges, and their desired future state so that we can compare their needs to those of other clients and call on our extensive experience in designing the optimal solution. A mastery of the tools is key, but it can only be effectively applied after we fully grasp the current scenario.
So, while some may see business process technology simply as a means to an end, we recognize and capitalize on its key role in crafting the ideal business process management solutions.
About the Author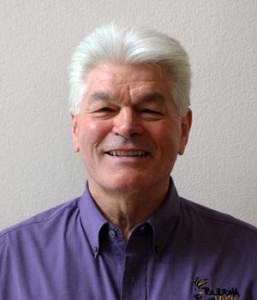 Larry Matthews, Executive Vice President at Buddha Logic, has more than 20 years of executive management experience and is responsible for the company's operations and customer facing functions, including business development, sales enablement, professional services, finance and corporate administration. His work with other successful technology companies has honed his skill for improving operational performance while maintaining a positive bottom-line result at Buddha Logic. Find and connect with Larry on LinkedIn.