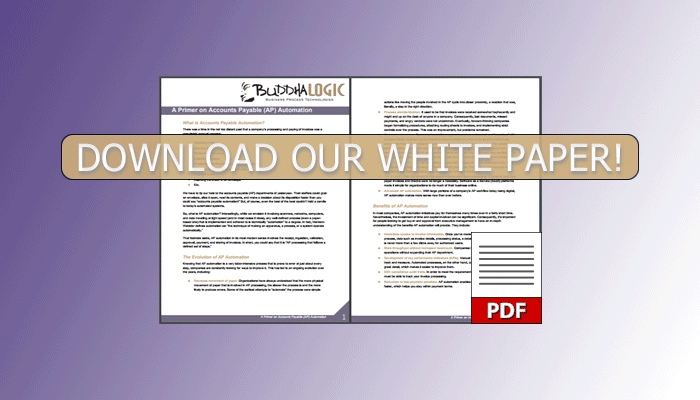 AP Automation or Accounts Payable Automation is a concept that some organizations are very familiar with. They've implemented a system and are enjoying the benefits of greater efficiency and accuracy in the processing of invoices from vendors. They're also saving money by reducing late-payment fees and taking advantage of early payment discounts.
Other companies, however, are aware of the concept but have not yet implemented a system and are not getting all the benefits. In some cases, the only thing holding them back is that they have never taken the time to look into the process in a little more depth. For those organizations, we've produced "A Primer on Accounts Payable (AP) Automation."
Tell Me More About AP Automation
Our new white paper is a quick read with concise information on:
What AP automation is

How the concept evolved

What the very tangible and measurable benefits are

Signs that your organization needs AP automation

Keys to a successful implementation
The primer is a great place to start if you are considering an AP automation initiative. It can also be very helpful for peers who are outside of the AP department but want to understand how automation will benefit the company and what will be involved in an implementation.
AP Automation for Small- to Mid-Sized Organizations
One thought to keep in mind as you review the primer is that AP automation, which used to be more for large organizations, is now a very viable option for small- to mid-sized entities. New software tools have made it efficient and cost-effective to implement systems in these organizations. So, if you've ever thought, "We're not big enough to automate our processes," think again! And talk with us about how Buddha Logic can help a company of your size.
Get your copy of the Accounts Payable Automation Primer here. And for more information on AP automation, check out a recording of your recent webinar on the subject. If these resources bring up questions specific to your organization, don't hesitate to contact us.
About the Author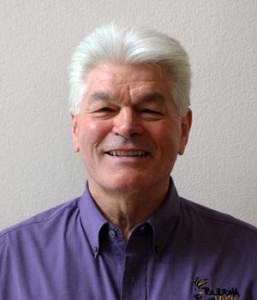 Executive Vice President at Buddha Logic, Larry Matthews has more than 20 years of executive management experience and is responsible for the company's operations and customer facing functions, including business development, sales enablement, professional services, finance and corporate administration. His work with other successful technology companies has honed his skill for improving operational performance while maintaining a positive bottom-line result at Buddha Logic. Find and connect with Larry on LinkedIn.