From a business process management perspective, it goes without saying that there are tremendous advantages to adopting paperless workflows. However, before you launch an initiative and start spending significant time, effort, and money on going digital, there are some key questions you should be asking about the system you intend to implement.
Do you have the right hardware (meaning scanners and server storage)?

In order for digital files to take the place of physical files in your workflows, you must be able to produce clean, crisp scans that allow

OCR

(optical character recognition) software to extract information. And once that information has been digitized, you have to have the capacity to store it for the period dictated by your data retention policy.

Does it integrate with your other applications?

One of the biggest benefits of going paperless is the business process automation that is then possible. To maximize this advantage, your scanning and document management/storage solutions must "talk" to all your other systems. If any step of a workflow must be handled manually due to an integration problem, the value of your new process is dramatically reduced.

Does it auto-populate metadata?

For any document in a document management system, there are two types of information: the actual content and the metadata that tells the system about the document—the who, what, why-type information that makes it easier to find the piece. Generally speaking, the metadata fields you need can be populated automatically as part of the scanning and processing of a document. But, you want to confirm that, or you may find yourself faced with a LOT of manual data entry.

Is it secure?

Back when documents only existed in paper form, it was much easier to protect them. You simply locked them in a file cabinet or storeroom and gave a limited number of staff members the key. With digital documents, there are a far greater number of people who could potentially access a document. That said, document management systems provide powerful features for ensuring people are only able to view/edit/delete information as appropriate for their role. The key is being sure you define and implement your security parameters.

Does it enable the creation of labor-saving workflows?

Much of the information that makes its way through an organization involves some type of review/approval process. Your system can (and should) automatically move documents through whatever hierarchy you define to ensure they have been properly evaluated and signed off on.

Is it adequately supported?

Whether the support for your new paperless document management environment is provided internally, through a third party vendor, or both, it's critical that any issues that arise can be dealt with quickly so they don't inhibit productivity.
Conclusion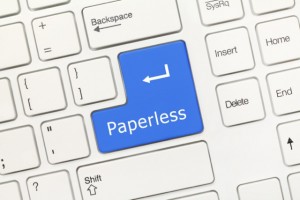 Saying "Goodbye" to paper and "Hello" to the greater accessibility, flexibility, and productivity of digital workflows is a tremendous step forward for any company. Just be sure that before you get started, you ask the questions that will ensure a smooth transition and a great outcome.
My team and I are a close-knit group comprised of Enterprise Content Management (ECM) experts skilled in design, development, implementation and support. We take a personal interest in every project we tackle and every client we work with. I invite you to follow Buddha Logic's LinkedIn Company page and our Twitter account or to reach out to us by email.
About the Author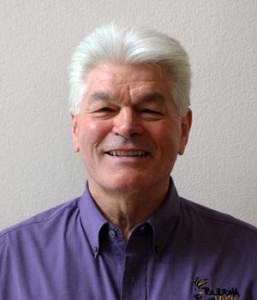 Larry Matthews, Executive Vice President at Buddha Logic, has more than 20 years of executive management experience and is responsible for the company's operations and customer facing functions, including business development, sales enablement, professional services, finance and corporate administration. His work with other successful technology companies has honed his skill for improving operational performance while maintaining a positive bottom-line result at Buddha Logic. Find and connect with Larry on LinkedIn.