Companies that use an Enterprise Content Management (ECM) system enjoy a wide range of benefits, from streamlined operations to improved compliance. That said, there is no denying that implementing content management software can be a sizable challenge.
"Content," which can take many forms and be used in a variety of ways, is produced and consumed by every department within an organization. Putting content management software in place that recognizes and understands how to handle every type of document a company uses requires a highly collaborative and intensely focused effort.
What can you do to ensure the success of your ECM rollout? Here are a few tips.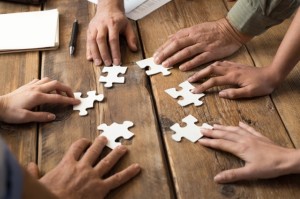 1. Choose the right team – The implementation process involves a high degree of collaboration and typically no small amount of compromise. As you assemble your internal team, and select the provider with which you will team-up, look for people who are flexible, patient and committed to the success of the project.
2. Keep costs in mind – While this implementation will pay off in the long run, the people signing the purchase order may struggle to see the big picture. Showing them that you are doing all you can to keep costs under control will pay big dividends.
3. Find a project champion – Having an influential person in your organization take up your cause can make all the difference in obtaining and maintaining support. This is important when it comes to the time and effort required of your team members. It is also critical in matters of funding, where the reassurance of a trusted and respected staff member carries a great deal of weight.
4. Establish an enrollment process – Work with your ECM solution provider to develop an easy, repeatable process by which departments identify the types of content they consume, when, how and why it is manipulated, how long it must be stored before it can be purged, etc. Having a consistent methodology ensures that when looking at your organization as a whole, you will have a clear understanding of the "meta tag" or "attribute" identifiers that are common to all departments as well as those that are unique.
5. Get confirmation from SMEs – Call on subject matter experts to confirm the initial assessments you make regarding your content. Double-checking your work will keep you from having to backtrack later when inconsistencies are discovered.
6. Keep it simple (crawl, walk, run) – Start with a department that embraces change, works with a small set of document types, has well documented/defined processes and does not produce mission critical "output." This allows you to gather valuable end user input and refine your enrollment process, and it builds a sense of ownership and a level of trust with the end users and implementation team.
While implementing an Enterprise Content Management system can be time-consuming, the steps above will help you make the process as effective as possible. And once you have this type of business process management system in place, you will know that it was time well spent.
Read a case study on how Buddha Logic designed and implemented an ECM system and associated processes for Corporate Express that were later adopted by Staples Inc. when the company was acquired.
For additional tips and best practices, make sure to connect with us on LinkedIn and Twitter.
About the Author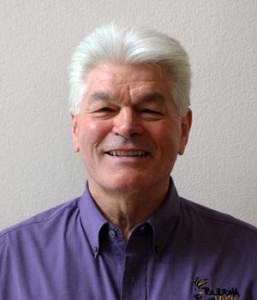 Larry Matthews, Executive Vice President at Buddha Logic, has more than 20 years of executive management experience and is responsible for the company's operations and customer facing functions, including business development, sales enablement, professional services, finance and corporate administration. His work with other successful technology companies has honed his skill for improving operational performance while maintaining a positive bottom-line result at Buddha Logic. Find and connect with Larry on LinkedIn.